Senator Hillary Clinton's campaign for President announced last week that it would give back $850,000 in donations bundled together by fugitive 'HillRaiser' Norman Hsu. Two days later, the Clinton campaign's move must have been on the mind of Senator Barack Obama.
"When you're running for president, you're going to do some sinning when it comes to raising money because otherwise you can't compete," the Illinois Democrat said during the recent HuffPost/Slate/Yahoo Presidential Mashup.
Obama had received money from Hsu as well - his campaign recently returned $7,000 in funds Hsu donated directly to the senator's campaigns and committees. And Obama's campaign acknowledged to the Washington Post that the Senator raised $19,000 from associates of Hsu. But most of the spotlight from the Chinese-American donor and his flight from sentencing for a 1992 grand theft charge has glared down on Clinton.
Clinton's Hsu-shock went on into this week, with the LA Times reporting that the Chinese-American donor had treated members of Clinton's staff to dinners and shows in Las Vegas. With the news about this dirty donor rolling in, it's almost enough to imagine that a presidential hopeful may think twice before cashing checks delivered up by well-heeled donors.
Some of the campaigns tried to signal that they would take another look at their major bundlers. John Edwards' and Senator Clintons' campaigns announced that they would initiate criminal background checks of their top donors. But experts with knowledge of the vetting process doubted these efforts to screen out donors with criminal records could be taken seriously.
"No matter how politics is played, it's money money money," said Scott B. Alswang, a former Secret Service agent who conducted name checks while protecting presidents, and now serves as a Vice President at SOS Security Incorporated in New Jersey. "With that money on the line, they're more likely to have a deaf ear, and suffer the consequences later and claim ignorance."
Massie Ritsch, spokesman for the Center for Responsive Politics, agreed with the ex-presidential bodyguard.
"You don't want to look a gift horse in mouth, especially if the horse is worth $850,000," he told the Huffington Post. "It's a gamble - people usually don't make a lot of money without taking risks and pushing the envelope here and there, and you're inevitably going to have characters in your stable of donors you probably shouldn't associate with."
Ritsch also noted that usually it is the staff at the bottom of the campaign totem pole who end up vetting campaign donors' records.
"The task of vetting campaign donors is not the most prestigious - it's mostly junior people and interns Googling and using Lexis-Nexis who do the rudimentary background checks," he said.
So, as those campaign staffers at the bottom of the piles settle in for some marathon internet searches, they might want to consider some of the rogues that their predecessors have missed. The Huffington Post has decided to help them out by assembling a rogues' gallery of campaign donors to Democratic front-runners who turned out to be in criminal jeopardy.
***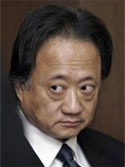 Norman Hsu
The crime: Hsu pleaded no contest in 1992 to grand theft after soliciting investments for a latex glove manufacturing business described by prosecutors as a 'ponzi scheme.' He fled to Hong Kong for four years rather than serve a jail sentence. When Hsu's curious campaign donations finally came to light, and his past criminal record was revealed in August, he fled California authorities after posting bail. The Wall Street Journal also reported September 19 that Hsu's business ventures are under SEC
investigation.
The donations: Senator Hillary Clinton returned $850,000 worth of campaign donations 'bundled' by Hsu, and Barack Obama has returned $7,000. Many other Democratic politicians benefited from hundreds of thousands of dollars worth of Hsu's largesse.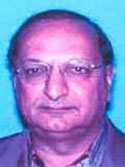 Abdul Rehman Jinnah
The crime: Pakistani businessman Jinnah is currently a fugitive after the FBI charged him with reimbursing employees for their political donations to Senators Clinton and Barbara Boxer.
The donations: The LA Times reported in April that Clinton's PAC took in $45,000 through Jinnah's fundraising work. FEC records appear to show that $22,500 worth of donations went to Clinton campaigns and committees directly from Jinnah or his family members.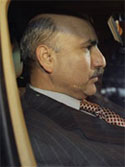 Antoin Rezko
The crime: Chicago-area businessman and longtime Barack Obama friend was charged in 2006 with money laundering, extortion, and fraud. Obama also arranged a sweetheart real estate deal with Rezko which the candidate acknowledged appeared improper, although it was fully legal.
The donations: $12,500 to the Obama for Illinois and Obama for Congress campaigns, reaching back to 1999, according to FEC records. His 'homemaker' wife Rita also donated $1500. In all, the Chicago Sun Times reported in June, the Obama campaign has returned about $37,000 donated by Rezko and individuals connected to him. But the Sun Times also reported that Rezko and his associates had donated as much as $168,000 over the breadth of Obama's political career. In the meantime, Rezko also hedged his bets as any good businessman might: he wrote the Bush-Cheney 2004 campaign a $4,000 check in 2003.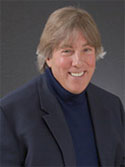 Geoffrey Fieger and Ven Johnson
The crime: Ex-Jack Kevorkian attorney Fieger and his legal partner were charged in August with conspiracy to channel $127,000 in illegal contributions to John Edwards' 2004 campaign for President. The two have pleaded not guilty and are fighting the indictment.
The donations: Fieger himself donated $4,000, and Johnson gave $2,000 to Edwards, according to FEC records. But Edwards isn't the only politician that the attorney backed. Senators Obama and John McCain also took in $2,000 a piece for their 2004 campaigns. And Johnson gave $1,000 to Senator John Kerry.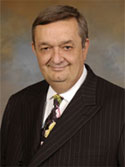 John R. Burgess
The crime: The head of the Buffalo Grove, Illinois-based International Profit Associates was disbarred after pleading guilty to grand larceny in 1988. Burgess also pleaded guilty to patronizing a teenage prostitute in 1984.
The donations: FEC records showed Burgess donating $3,000 to Clinton's Senate campaigns and political committees. Burgess and his executives at IPA have donated heavily to Republican and Democratic candidates but Senator Clinton over the years has taken in $157,000, according to the New York Times in May 2006.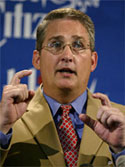 Tab Turner
The crime: Staff in Turner's law firm said that they were promised reimbursements if they made full donations to the 2004 Presidential campaign of then-Senator John Edwards. Turner and Associates reached a $50,000 settlement with the FEC, and Edwards's campaign paid a $9,500 fine.
The donations: Edwards' campaign returned $10,000 in donations from Turner and his staff.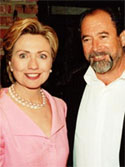 Peter Paul
The crime: As a Miami attorney, Paul pleaded guilty in 1979 to conspiring to defraud the Cuban government as well as possession of cocaine and intent to distribute. After being paroled from his 11 year jail sentence, he was caught traveling to Canada under a false identity, and pled guilty for making false statements to customs officials. Capping it off, Paul pled guilty to securities fraud in 2005 related to Stan Lee Media, the now defunct company he formed with the man who dreamed up Spider Man and Doctor Doom.
The donations: Paul organized a 2000 fundraising event in Los Angeles that helped raise $1 million for candidate Clinton. After the FEC investigated the event's curious financing, New York Senate 2000, a soft money fund connected to Clinton's campaign, agreed to a $35,000 settlement, and the former First Lady returned a $2,000 donation from Paul.