Decode Your DNA For $1,000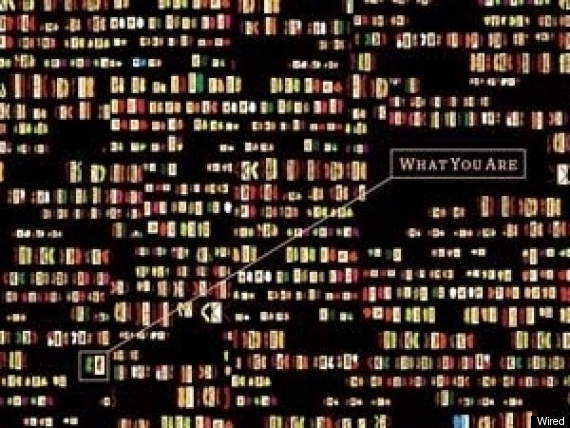 Wired:
At the age of 65, my grandfather the manager of a leather tannery in Fond Du Lac, Wisconsin, suffered a severe heart attack. He had chest pains and was rushed to the hospital. But that was in 1945, before open heart surgery, and he died a few hours later. By the time my father reached 65, he was watching his diet and exercising regularly. That regimen seemed fine until a couple of years later, when he developed chest pains during exercise, a symptom of severe arteriolosclerosis. A checkup revealed that his blood vessels were clogged with arterial plaque. Within two days he had a triple bypass. Fifteen years later (15 years that he considers a gift), he's had no heart trouble to speak of.
I won't reach 65 till 2033, but I have long assumed that, as regards heart disease, my time will come. My genes have predetermined it. To avoid my father's surgery, or my grandfather's fate, I try to eat healthier than most, exercise more than most, and never even consider smoking. This, I figure, is what it will take for me to live past 65.