The red dress is wax.
A waxwork of smooth-skinned actress Nicole Kidman was unveiled at Madame Tussaud's in London, Wednesday December 5. Looking remarkably realistic, the wax figure has a sprinkling of fake snow, back dropped by white Christmas trees as part of the waxworks' new winter wonderland.
Kidman recently denied any surgery or botox, and credits her creamy visage to staying out of the sun and not smoking.
Kidman Wax: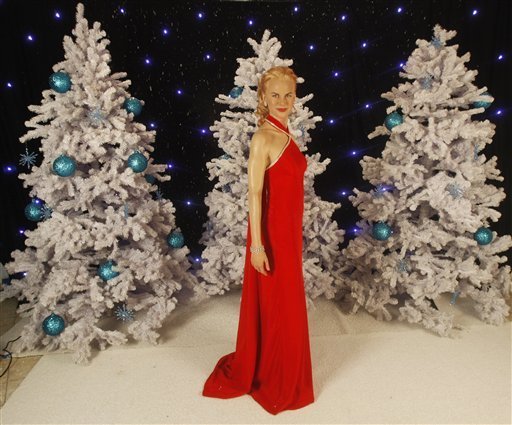 Kidman for real at the premiere of "The Golden Compass":