The latest issue of American Conservative issue features a cover story titled "Declaring Forever War: Giuliani has surrounded himself with advisors who think the Bush Doctrine didn't go nearly far enough."
The cover image depicts Rudy Giuliani in fascist garb: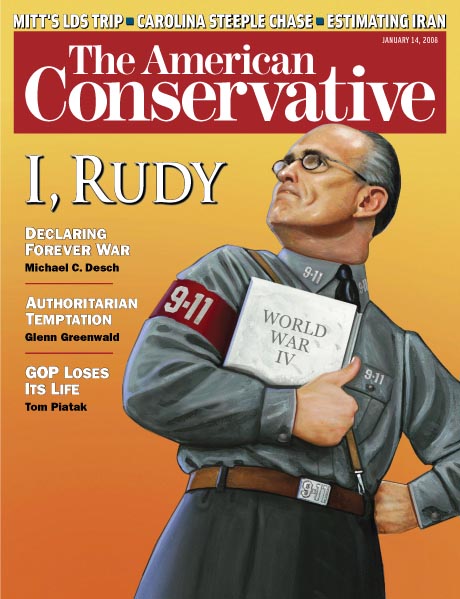 SUBSCRIBE AND FOLLOW
Get top stories and blog posts emailed to me each day. Newsletters may offer personalized content or advertisements.
Learn more