Latest 'Fox Attacks' Vid Focuses On O'Reilly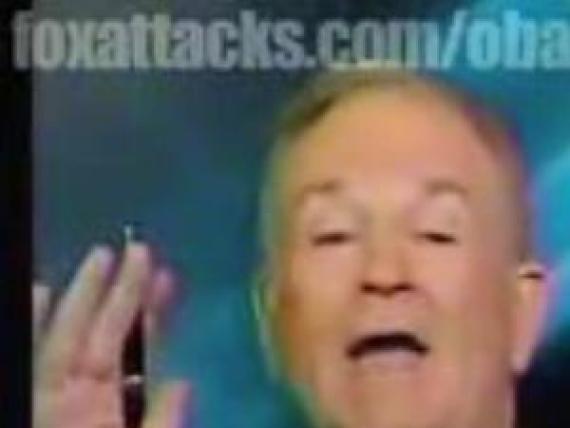 Bill O'Reilly's latest incident of pants-wetting hysterics in New Hampshire, where he went nuts on one of Barack Obama's staffers, has taken on a lovely little life of its own. And since it's so enjoyable, why not take in the latest offering from those experts of all things "Fox Attacks," Robert Greenwald and Brave New Films? In their new video, they have some great close-up footage of the incident and how it unfolded, but more importantly, it examines the many perfectly good reasons the Obama campaign has given Fox the cold shoulder, including some jaw-dropping assertions by FNC personnel.
Naturally, we're also pretty happy to see one of our own get the last word!