Diane Keaton Smooches Letterman: "I Like Kissing Men"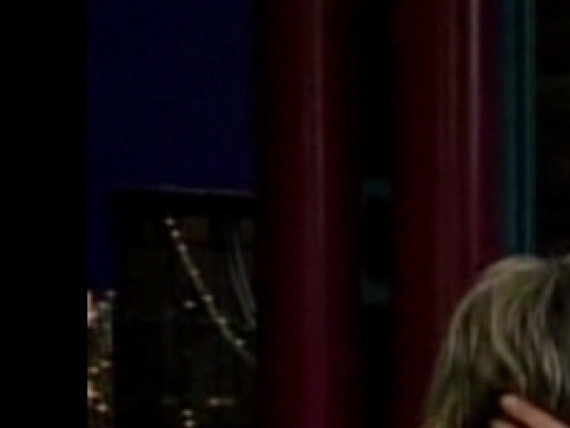 Diane Keaton tried to promote 'Mad Money' (which
tanked
) on Letterman's show last Friday. After saying she was "not, actually with a man right now," Diane told Dave "I like men. I Iike kissing men... In real life they don't seem to want to kiss me." Asked if he wanted to kiss her, Dave let out a guttural "oh yeah!" and went in for the kill.
Watch the exchange and listen to Keaton's yelp: