ABC News correspondent Sam Donaldson interviewed Perez Hilton today about his Hillary Clinton endorsement and whether he thinks he played a role in her California primary victory. And though his audience — a whopping 9 million per day — is predominantly young and female, two demographics Hillary won, Perez remains modest about his influence. "I wouldn't give myself that much credit," he told Donaldson, who had never heard of Perez prior to his Hillary endorsement. Watch the interview here.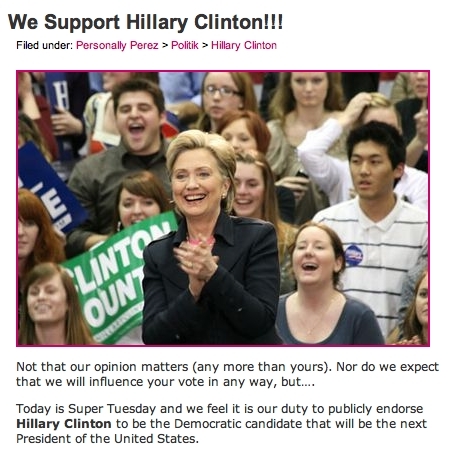 SUBSCRIBE AND FOLLOW
Get top stories and blog posts emailed to me each day. Newsletters may offer personalized content or advertisements.
Learn more