Democrats Face Deadlock Over Michigan And Florida Delegates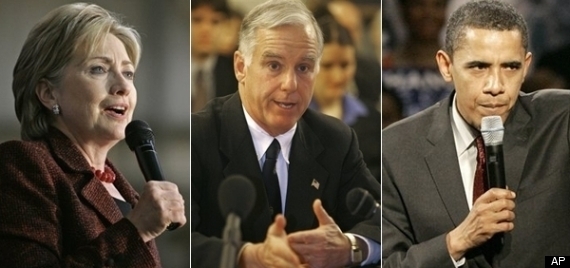 New York Times:
With the two Democratic presidential candidates in near-deadlock and battling for every delegate, party leaders and the rival campaigns started searching in earnest on Thursday for a way to seat barred delegations from Florida and Michigan. But they remained deeply divided over how to do so.
After weeks in which the issue hovered in the background, it shot to the forefront of the Democratic race as it became apparent that the delegates at stake could be vital in influencing whether Senator Barack Obama or Senator Hillary Rodham Clinton wins the nomination.
Read the whole story: New York Times