Tom Petty Gets His Three-Decade Old Band Back Together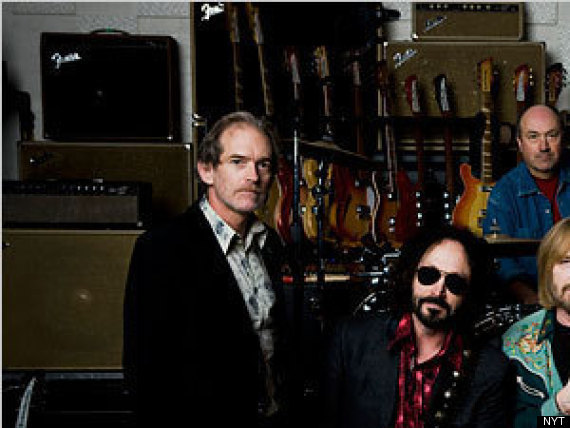 New York Times:
A BAND of five middle-aged men was warming up for rehearsal in a cluttered one-room studio, bashing out an unadorned version of "Shake, Rattle and Roll." Two men, both named Tom, stepped to the microphones to harmonize on the song's chorus. The clean-shaven one, playing rhythm guitar, spends most of his days working as a music teacher in suburban Nashville. The bearded, bass-playing Tom is one of the biggest rock stars in the world, who has sold more than 50 million records, has been nominated for 18 Grammy Awards and was most recently seen headlining the halftime show at the Super Bowl.
Thirty-two years after the band broke up, Tom Petty has reassembled Mudcrutch, the group he started in his native Gainesville, Fla., and moved to Los Angeles, seeking stardom. Mudcrutch didn't hit it big back in the 1970s, but out of the band's ashes Mr. Petty created the Heartbreakers, who have generated a staggering stream of hits for three decades.
The rhythm guitarist practicing today, Tom Leadon, quit Mudcrutch in 1972 while the band was still playing bars in Gainesville, taking a losing bet on making it in California. Now, however, he's gearing up for his slot on a sold-out tour.
Read the whole story: New York Times