Morehouse College had its first white valedictorian this year, and that's the kind of story FOX News loves: The kind in which the past intolerance of the black establishment is exposed and eroded with the help of the impossibly-tan-yet-exceedingly-white Shepard Smith. Unfortunately, all that was really exposed was FOX's inability to recognize that all those students who were at the top of their classes for the past 100 years at Morehouse were also valedictorians, they just also happened to be black.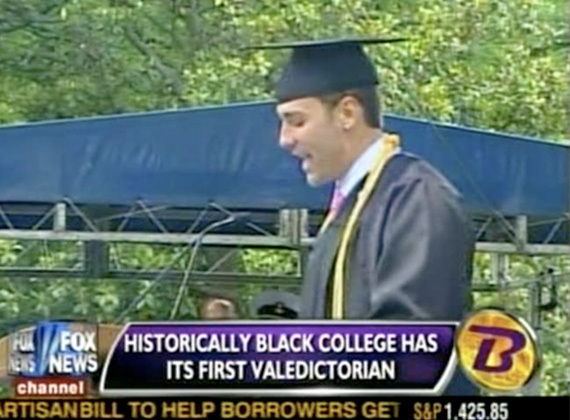 SUBSCRIBE AND FOLLOW
Get top stories and blog posts emailed to me each day. Newsletters may offer personalized content or advertisements.
Learn more