Brad Pitt And Maddox Go To The Grand Prix (PHOTOS)
From France to Italy, Brad Pitt and eldest son Maddox crossed the border over the weekend for the Grand Prix in Mugello. The pair, who are moving into their rented French chateau Miraval with the rest of the Jolie-PItt brood, took a break to enjoy the view from the starting line of the motorcycle race on Sunday, earplugs firmly in place.
Here are pictures of Pitt holding son Maddox at the starting grid before the MotoGP Italian motorcycling Grand Prix at Mugello June 1, 2008.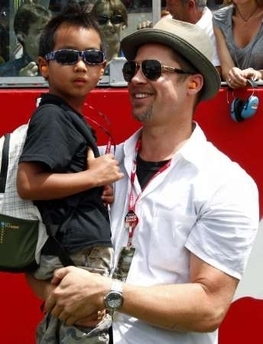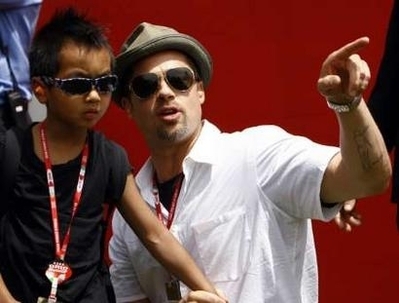 Suzuki MotoGP rider Loris Capirossi (L) of Italy meets Brad Pitt before the MotoGP Italian motorcycling Grand Prix in Mugello June 1, 2008: