Progressives Launch First Major Book Club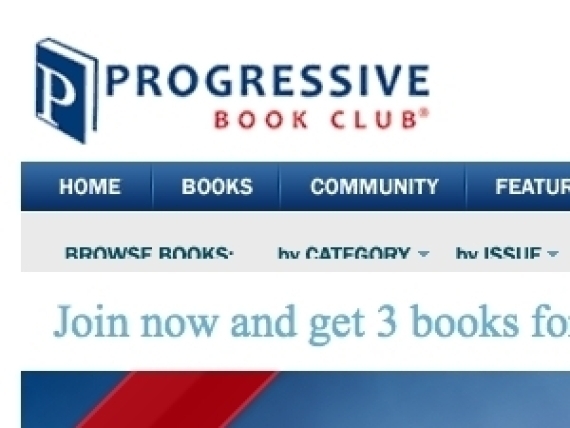 New York Times:
The progressive movement has prided itself on its ability to get its messages out by harnessing the Internet, through organizations like MoveOn.org and blogs like Daily Kos or The Huffington Post.
But now a liberal-minded group is returning to an old-fashioned model: a book club.
Starting on Monday, the new Progressive Book Club is inviting readers to join and buy three books at $1 apiece in exchange for the obligation to buy four books over the next two years.
Read the whole story: New York Times