Jose Tomas, widely considered one of the best bullfighters of all time, was gored by not one, but two bulls at the Las Ventas bullring in Madrid. He sustained a particularly painful injury to his groin.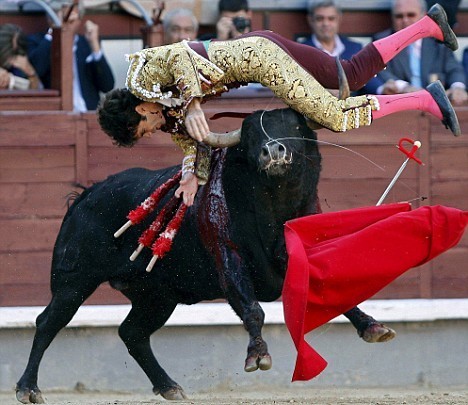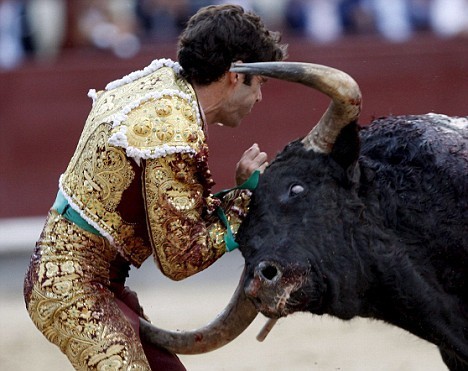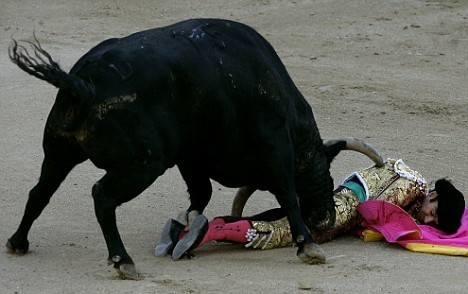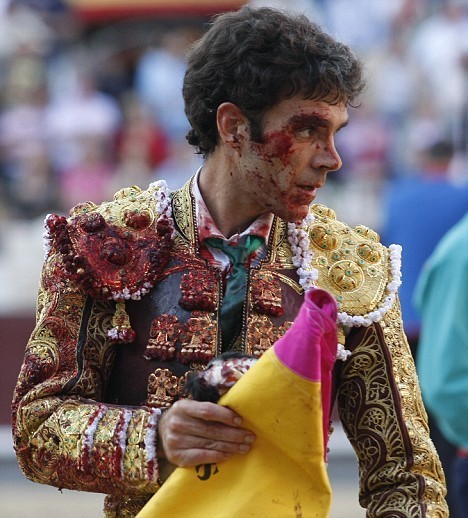 SUBSCRIBE AND FOLLOW
Get top stories and blog posts emailed to me each day. Newsletters may offer personalized content or advertisements.
Learn more