Czech Mother Klara Mauerova In Grail Movement Cult Skins and Tortures Sons (PICTURES)
An eight year-old boy was skinned and his flesh fed to cannibal relatives after his mother kept him locked in a cellar, a court has heard.
Evil Klara Mauerova - a member of a sinister religious cult - wept in court as she admitted torturing her son Ondrej and his ten year-old brother Jakub.
The court also heard allegations that relatives had partially skinned eight-year-old Ondrej and then eaten the raw human flesh.
The two boys told how their mother and relatives had stubbed cigarettes out on their bare skin, whipped them with belts and tried to drown them.
Read more from the Daily Mail on Klara Mauerova.
According to Fox News:
The boys said they were kept in cages or handcuffed to tables and made to stand for days in their own urine.

The abuse was discovered when a man living nearby installed a TV monitor to keep watch on his newborn baby.

Instead of pictures of his newborn he was confronted by live images of Ondrej naked in the cellar -- beaten and chained, The Sun reported.

Mauerova is understood to have installed the monitor so she could watch her victims suffering from her kitchen.
The mother and Barbara Skrlova were members of the Grail Movement Cult which, according to Wikipedia was founded by Oskar Ernst Bernhardt and based on his book In the Light of Truth, which he published under the pen name of Abd-ru-shin. Believes, most of which reside in Western Europe, but can also be found in Quebec, Canada and some West African countries like Nigeria, consider this work to be more important and influential than the bible.
Barbara Skrlova was originally thought to be a 13-year-old girl also imprisoned by Mauerova and her relatives. According to the Independent:
Investigators believed Ondrej had been maltreated for six months, and he was taken into care with his brother Jakub and a girl called Anna, whom a court had allowed Klara Mauerova to adopt in March.

What was just a case of child abuse seized the nation's attention, however, when Anna disappeared from a children's home, sparking a search for her in nearby woods and villages.

Then came the bizarre revelation that "Anna" was not a 13-year-old girl, but a 34-year-old woman in disguise. Police believe "Anna" was actually Barbara Skrlova, a friend of the Mauerova sisters who, like them, belongs to a breakaway faction of an organisation called the Grail Movement.
Scroll down for photos...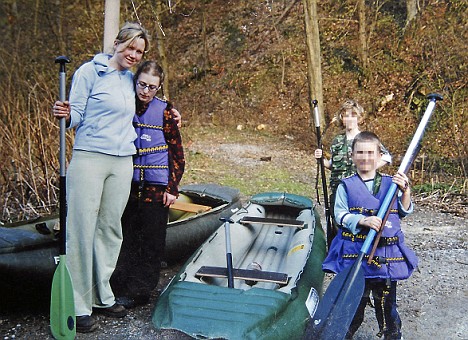 The boy's mother, Klara Mauerova, left, with Barbara Skrlova (relative) and Mauerova's sons, Jakub and Ondrej.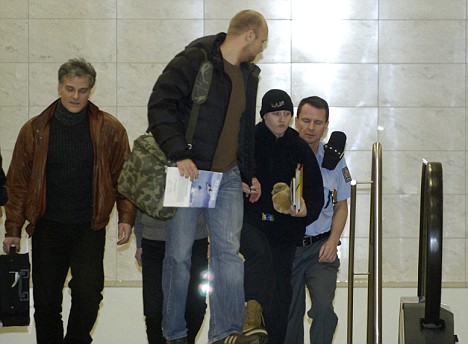 Barbara Skrlova as she was arrested in Norway.