iPhone's BlackBerry-Style Bid For Business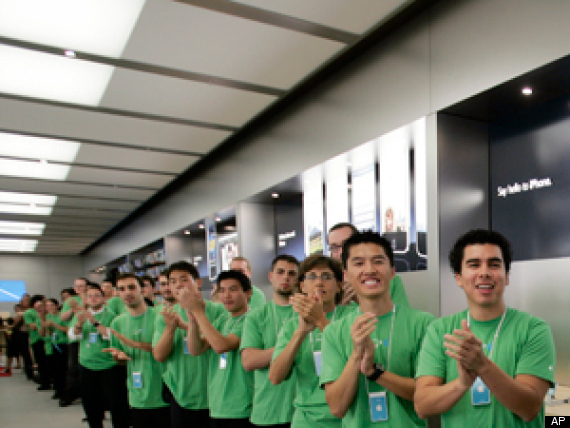 Now that everybody's had time to digest the euphoria of the new 3G iPhone announcement (and Steve Jobs' appearance at it), analysts are weighing in on the device and how it may fare in the long run.
Forbes says the main smartphone battleground is with corporate users -- unfamiliar ground for Jobs and Apple:
Steve Jobs has won over legions of new customers since he returned to Apple, but one key group has stubbornly eluded him: big business.

The reason isn't a mystery. Apple's mercurial CEO decided a decade ago that corporate IT departments weren't worth the trouble. Though they buy tech gear by the truckload, when it comes to computers they often favor stripped-down, predictable technology - the stuff Jobs finds boring. Rather than chase that business, he has courted upscale consumers with innovative devices like the iMac and iPod that are as fashionable as they are functional. It's hard to argue with the results: Apple stock is up more than 2,000 percent in the last 10 years.
Regardless, Mark Frary of Times Online thinks that Apple's iPhone will crush the BlackBerry:
If you take a look at the website for the new iPhone, it is the huge Microsoft Exchange logo that jumps out at you. Microsoft Exchange is the engine behind the email, contacts and calendar applications of a vast number of companies.
Of course, if the suits don't come around, Time reminds us that there is the large, explosively profitable, untapped porn market for the iPhone:
Leading porn purveyors see the iPhone as a dream come true. Its relatively ample screen size, speedy Web access and ease of use are just part of it. The device's miniaturized version of Apple's Safari software simplifies mobile access and streamlines the process of tailoring dirty sites for optimal viewing on the go. "It's by far the porn-friendliest phone," says Devan Cypher, representative for San Francisco-based Sin City Entertainment.