The "morning after" look has morphed from ignominy to desirability -- the walk of shame has become chic. Pick up any tabloid and there they all are, the cream of London's youth, working the look. Peaches and Pixie, Agyness Deyn and Alexa Chung, all caught in daylight dressed in night-before clothes -- metallics, men's cardigans, smudgy make-up, unbrushed hair and a squirt of eau de sex.
Like recession-led 1990s grunge -- a grubby response to the big hair and shoulder pads of the greedy 1980s -- WOS chic is both a financial and style backlash against boom-time dressing and sanitised head-to-toe designer wear. The look is also a chipped-varnish, two-fingered gesture to Wags and their perfect mani/pedis.
And the girls championing the look are even making it work on the red carpet. "I thought Lou Doillon was the prettiest girl at this year's Met ball," says Leith Clark, editor-in-chief of Lula magazine. "With her messy hair, floor-length Marni dress, shrunken leather jacket and flushed cheeks, she looked like she'd partied all night, when she had only just arrived." As the designer Alice Temperley, no stranger to the all-night party herself, says: "Being a little rough around the edges is a good thing. You look like you are living a little."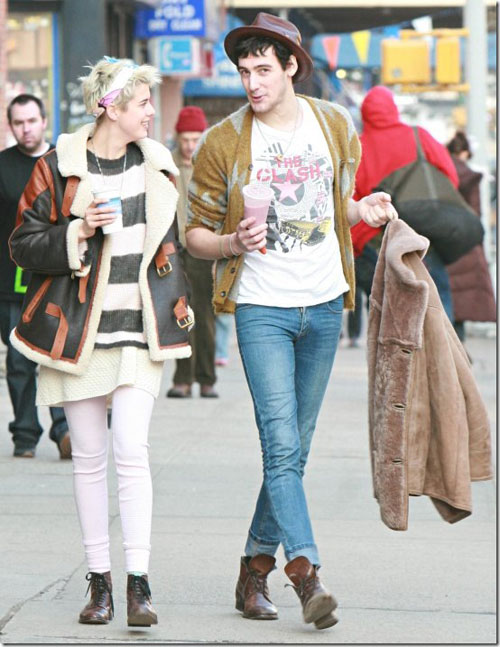 Model Agyness Deyn and male companion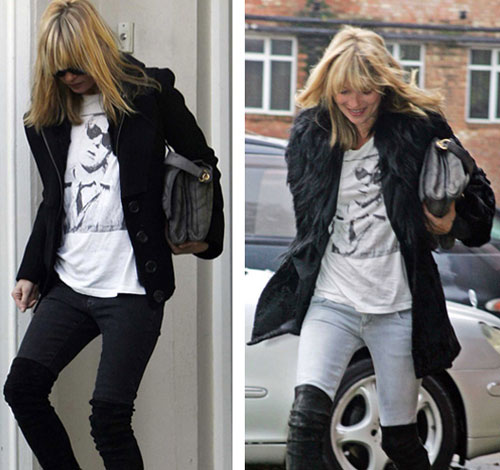 Kate Moss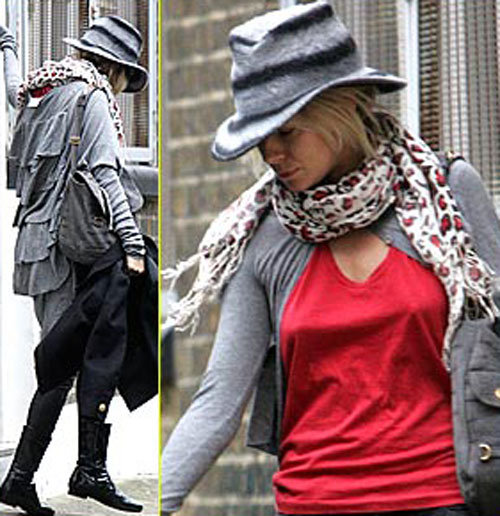 Sienna Miller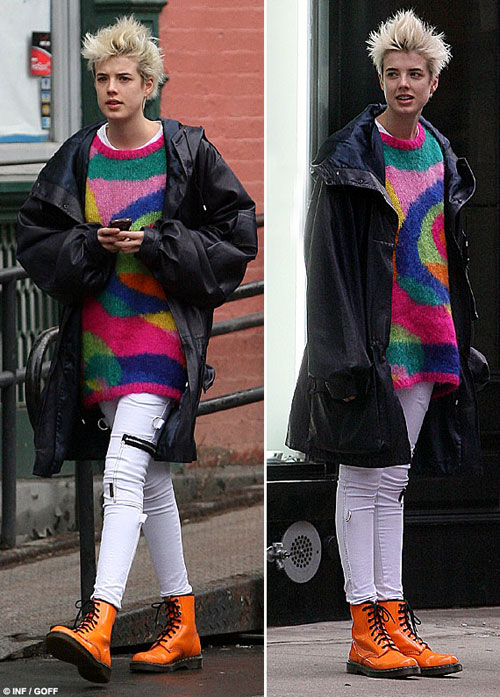 Agyness again