In an item trashing "Top Chef" Season 2 contestant Sam Talbot, Page Six may have leveled the biggest insult of all: running a photo of Season 2 winner Ilan Hall instead of Talbot himself. Talbot, who recently got engaged to his girlfriend at the Montauk restaurant where he is working for the summer, was the Season 2 "Fan Favorite" and has gone down in Top Chef lore as one of the show's heartthrobs. Hall, while a master of Spanish cooking and the winner of $100,000 and a Kenmore Pro kitchen, is considerably less attractive than Talbot. See below:
The Page Six photo mistake: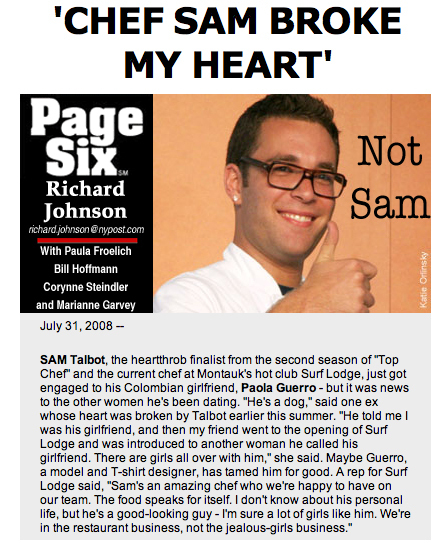 Ilan (L) and Sam (R):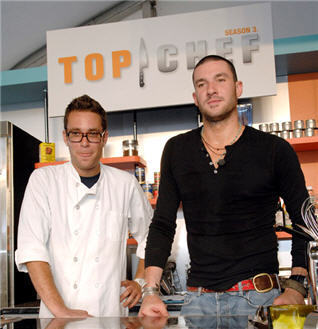 Update: Page Six (online) has corrected the error (see below):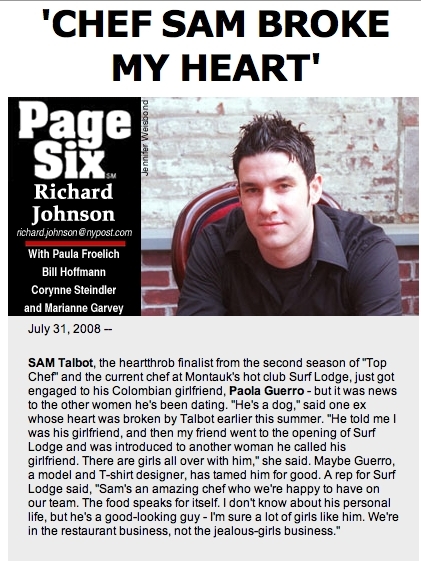 SUBSCRIBE AND FOLLOW
Get top stories and blog posts emailed to me each day. Newsletters may offer personalized content or advertisements.
Learn more