Woody Allen really is a hypochondriac. So much so he didn't care to watch Penelope Cruz and Scarlett Johansson kiss (pictured below) during the filming of his latest movie, Cruz revealed last night on "The Late Show With David Letterman" and again today on "Live with Regis and Kelly."
Apparently, Allen was more interested in the cause of a stain on his hand than the kiss between Esquire's "sexiest woman alive" and Cruz.
"He couldn't care less," Cruz told Letterman.
Allen was so worried he halted filming to go to the doctor, forcing the actresses and crew to wait four hours for him to return.
Cruz said she's been asked "every day" about the kiss that appears in Allen's new film "Vicky Cristina Barcelona." She said she felt she couldn't tell the real story until now because she wanted check with Allen first.
"I asked Woody and he said, 'Yeah you can say whatever you want about me,'" Cruz said.
Watch the clip from Letterman:
<0--1716391700--hh>0--1716391700--hh>
And one for her talking points, Cruz repeated the story on "Live With Regis And Kelly" this morning:
<0--1716421507--hh>0--1716421507--hh>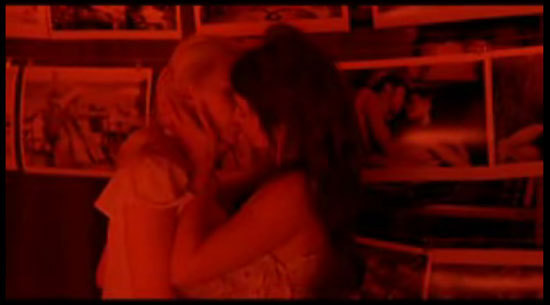 SUBSCRIBE AND FOLLOW
Get top stories and blog posts emailed to me each day. Newsletters may offer personalized content or advertisements.
Learn more