Esquire magazine celebrated its 75th anniversary last night at Gotham Hall, and showed its schlep by bringing out the Big Dog of Big Dogs: Bill Clinton, who addressed the assembled guests from a balcony overlooking the hall and asked them not to cry for him. "I had to let it happen, I had to change — couldn't stay all my life down at heel, looking out of the window, staring out of the sun," said the former president, as the music of Andrew Lloyd Weber swelled behind him. "So I chose freedom — running around, trying everything new...but nothing impressed me at all...I never expected it to." After a little more soul-searching about his post-presidency ("Have I said too much? There's nothing more I can think of to say to you!"), he concluded: "I love you, and hope you love me."*
Also present: David Granger, Esquire editor, and some other famous people upon whom you are invited to feast your eyes below.
*May not have actually been the words of President Clinton.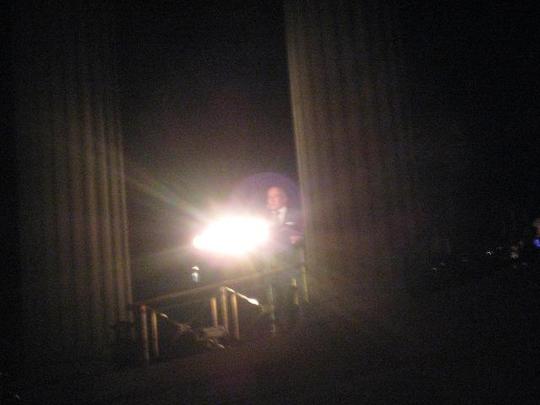 Fuzzy picture, but you can tell it's David Granger by the...suit. Yep, definitely the suit.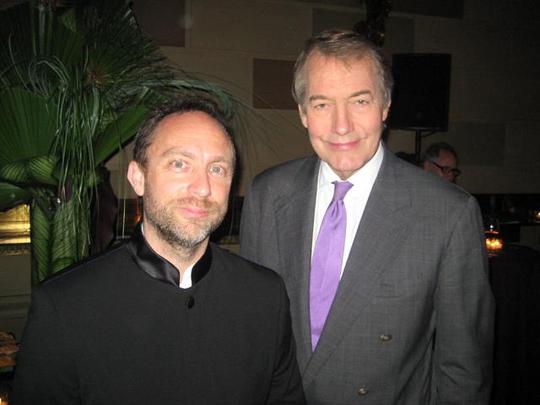 Wikipedia founder Jimmy Wales with Charlie Rose, of the eponymously-named PBS show.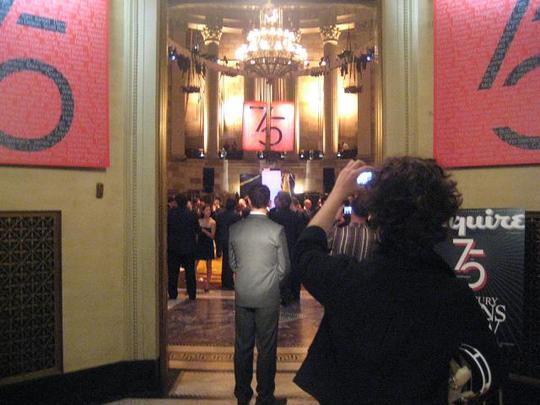 The entrance to Gotham Hall, as simultaneously shot by my pal Glynnis MacNicol of FishbowlNY. (We're very competitive.)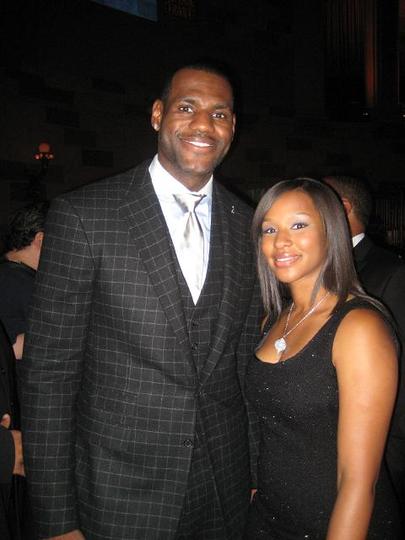 LeBron James and friend, clearly bored by being complimented on how great he looked in gold lamé in that "Solid Gold" SNL sketch.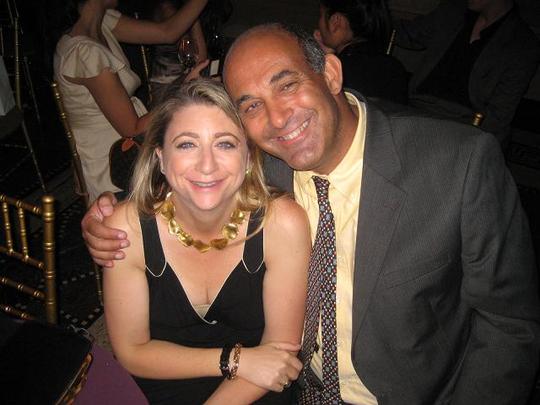 Marketwatch's Jon Friendman with his friend Ann, who was pretty hilarious, I have to say.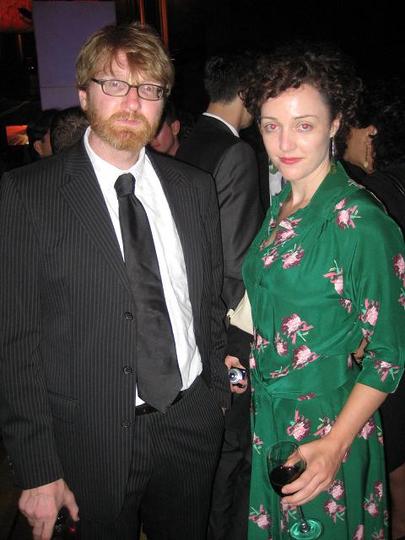 Glynnis and Chuck Klosterman. So does that make the night a Kloster-fu...nah. I am sure someone's made that joke before. I shan't stoop to it. (Update: Yep, they have.)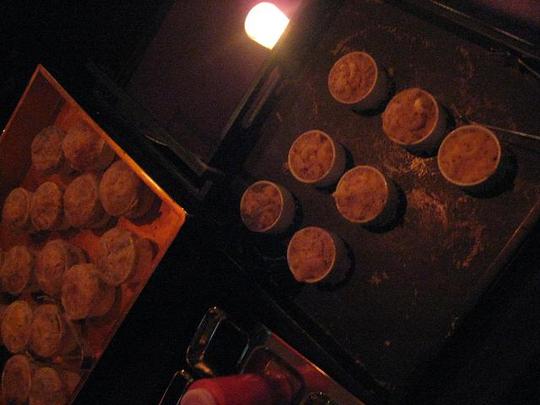 Mmm, mac and cheese. I attend media events based on the quality of its appetizers — Esquire 76, see you in a year!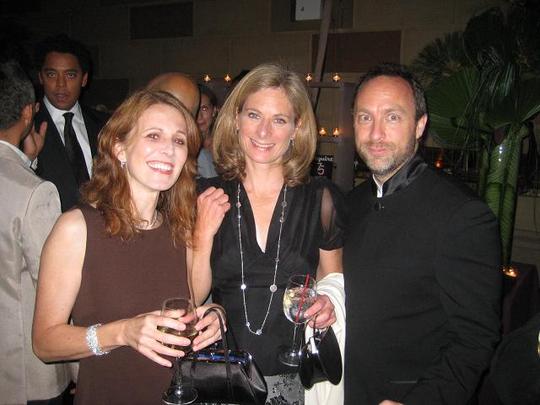 Wales's girlfriend Andrea Weckerle, award-winning physicist Lisa Randall and Jimmy Wales. How much do you want to bet Valleywag is going to look at this picture and come up with a headline like, "Mysterious blonde comes between Jimmy Wales and Andrea Weckerle!"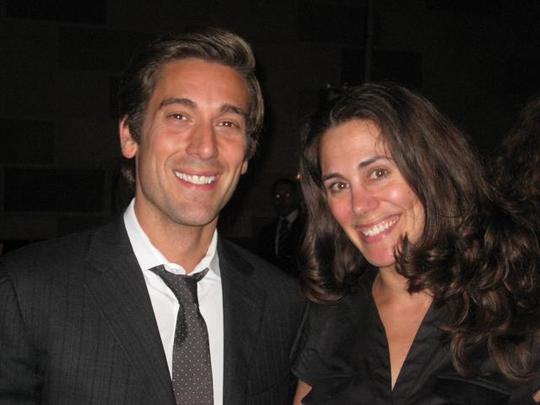 ABC's David Muir takes a break from his 50-states-in-50-days tour to chat with me (literally, he'd just come from the road). I just wrote and erased three separate sentences, so that's enough from me. FINE. He's handsome. There. You got me.

My goodness, look at how SEXIST this ad is!!! Where is the McCain campaign when you need them?
"Don't cry for me, Esquire 75th Anniversary party...the truth is, I never left you...I'm actually in the back room, and need assistance...refilling my wine glass....ladies don't keep your distance...."**
**May also not have actually been the words of President Clinton.
SUBSCRIBE TO & FOLLOW THE MORNING EMAIL
Start your workday the right way with the news that matters most. Learn more