Miners in the southern African kingdom of Lesotho have found one of the world's largest diamonds, a near-flawless white gem weighing nearly 500 carats, mining group Gem Diamonds said on Sunday.
The diamond was discovered in the Letseng Mine on September 8, the company said in a statement. It has been analyzed by experts in Antwerp and found to weigh 478 carats, with very few inclusions and of outstanding color and clarity.
"It has the potential to yield one of the largest flawless D color round polished diamonds in history," the company said.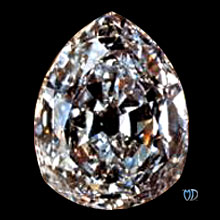 The Great Star of Africa Diamond
See photos of this and past diamonds unearthed in Lesotho: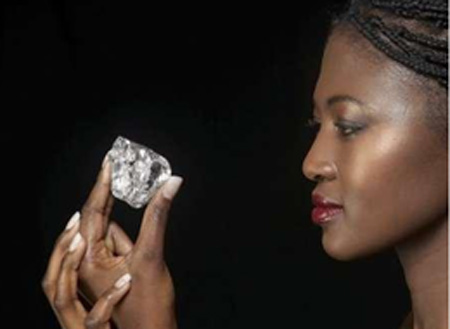 The 478-carat diamond found on September 8th.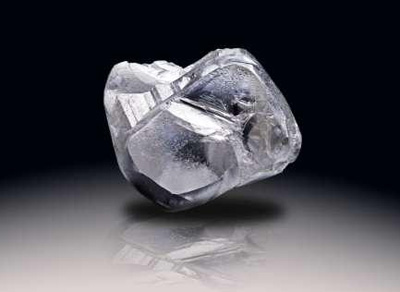 The 478-carat diamond.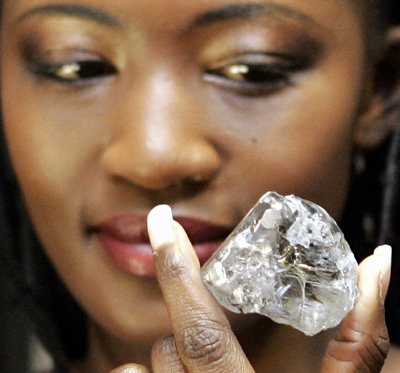 'The Lesotho Promise', the 15th largest uncut diamond ever excavated, is shown on October 2006. The uncut diamond weighed 603 carats and was estimated to be worth US$ 12.36 million.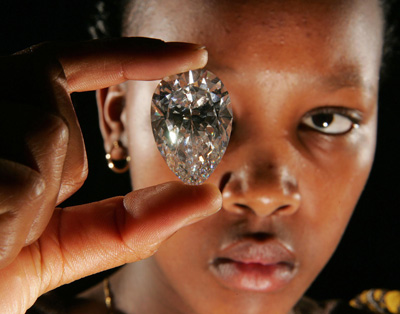 The 'Lesotho Promise Number One,' the largest of 26 flawless diamonds cut from the `Lesotho Promise`diamond, is displayed on December 6, 2007.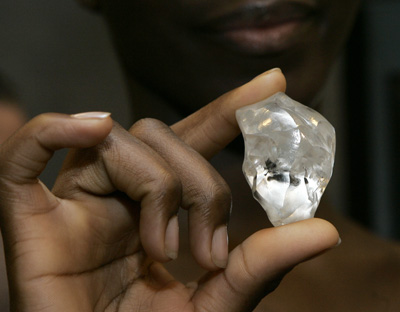 The 'Letseng Legacy,' a 493-carat diamond, the 18th largest in the world, that was recovered from the Letseng Le Terai mine in Lesotho on Sept. 7, 2007.
Read more about the Kindgom of Lesotho.
SUBSCRIBE AND FOLLOW
Get top stories and blog posts emailed to me each day. Newsletters may offer personalized content or advertisements.
Learn more