THE daughter of hate cleric Omar Bakri Mohammed is a POLE DANCER, The Sun can reveal.
Busty Yasmin Fostok, 27, leads a secret life after rebelling against her fanatical Muslim dad -- who rants against Western "depravity".
She has performed in London pole dancing bars and gyrated half-naked in cages at club nights.
And she admitted: "I'm willing to go topless if the venue is right."
Yasmin, a party-loving girl who quit the family home in North London four years ago, added: "I don't get on with my dad."
Bakri, 50 -- in Lebanon after being kicked out of Britain -- told The Sun: "I am deeply shocked."
Bakri is a Muslim preacher of hate who wants all women to be covered from head to toe.
Keep reading
***
UPDATE:
Yasmin shows off the boob job her father bought her:
A pal of single mum Yasmin, of Catford, South East London -- said: "Her dad's ashamed of her behaviour but she'd have never have become a pole dancer if he hadn't paid for her bigger boobs.

"She was always self-conscious about her size and managed to convince him she should have it done. She played the daddy's girl and said it would make her feel more of a mother when she was breast feeding her children.

"He went along with it and even went to the top London clinic with her where he paid for the surgery in cash. The rest of the family were set against it, but he insisted she should have her way if it would make her a better mother.

"But it backfired disastrously because her new figure encouraged her to go out and flaunt her new body.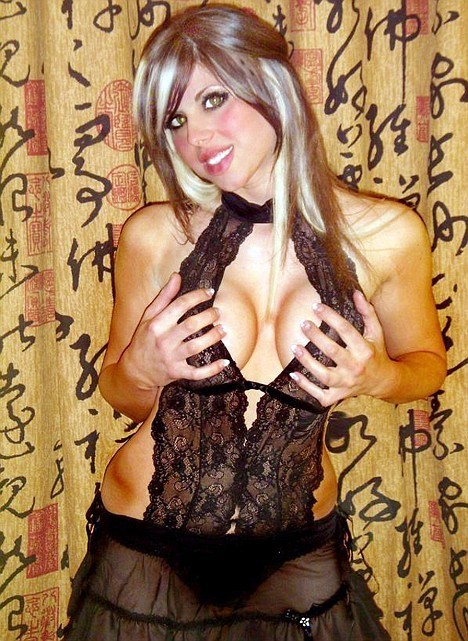 FOLLOW HUFFPOST