Kelly Ripa, 38 on Thursday and a mom of three, graces the November cover of Shape magazine in an orange bikini. Look familiar? She was also on the cover of Shape last May in a orangey-red bikini. In between, she broke up the Shape orange bikini covers with a gold bikini on the cover of Fitness. But, she only shared three top workout moves with the readers of Fitness, according to the cover. Shape reader got SIX the first time around.
Also of note: across the covers, she has three different belly buttons. Ripa, an outspoken outtie who jokes about getting her belly button stuck in zippers on "Live with Regis and Kelly" had it airbrushed off completely for last year's Shape, but this time they just softened it on the cover. Below are the three covers and an un-airbrushed picture of her bellybutton while on a family vacation.
November Shape: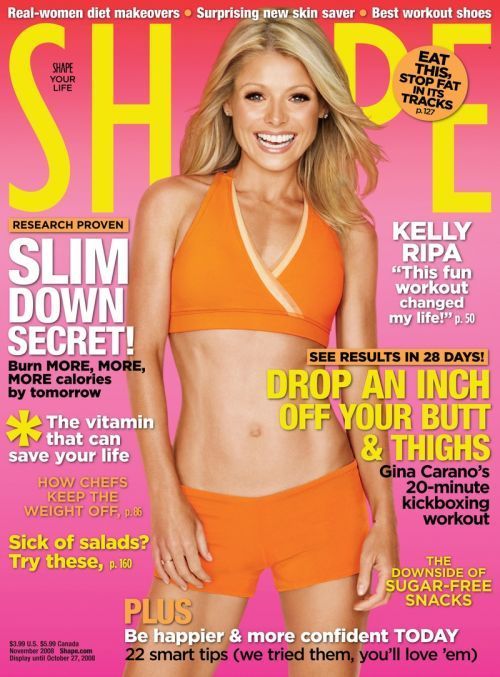 May 2007 Shape: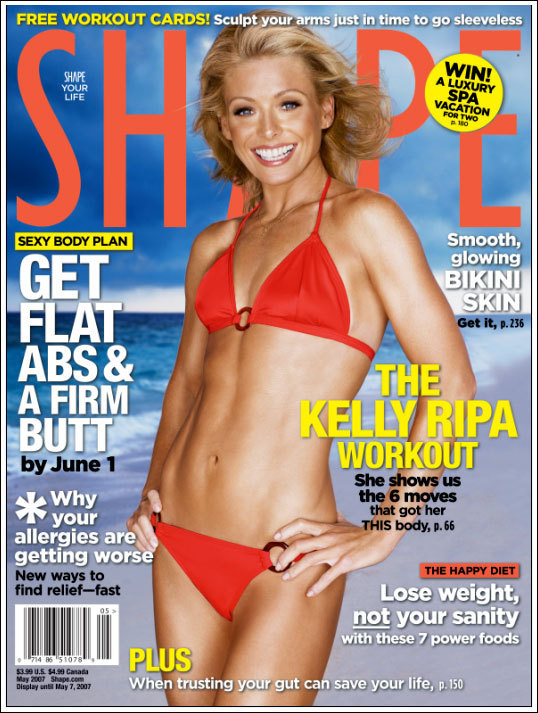 Dec 2007 Fitness: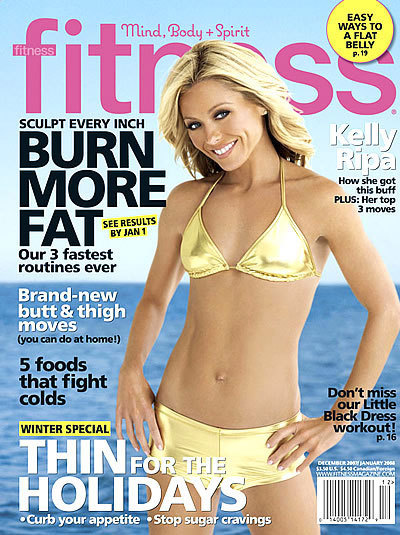 Unairbrushed bellybutton: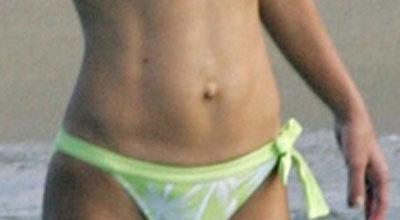 SUBSCRIBE AND FOLLOW
Get top stories and blog posts emailed to me each day. Newsletters may offer personalized content or advertisements.
Learn more