So we know that Sarah Palin couldn't -- or wouldn't -- tell Katie Couric what newspapers and magazines she reads to form her world view.
The obvious implication is that she is a ditzy airhead, just like George W. Bush.
But what if -- also just like George W. Bush -- she was essentially playing dumb, to obscure an extreme conservatism that she knows full well is out-of-step with mainstream America?
This is more than idle speculation. Remember that photo -- supplied by her family -- of her days on the Wasilla City Council?
Well, in that photo, she was reading a copy of the magazine of the ultra right-wing John Birch Society.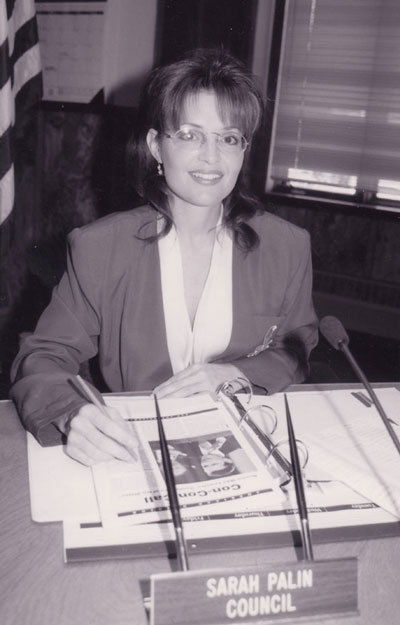 So we know of at least one periodical that she has read.
What we don't know is what she else reads, and I suspect the answer might be a bit unsettling.