Ever since Sarah Palin joined the McCain ticket on August 29th, there have been hundreds, if not thousands, of stories about her style and the trends she has set: the glasses, the shoes, the hair, and let's not forget the lipstick. But when Palin encounters copycats like Patti Burghy, as she did at a Sunday rally in Ohio, one must wonder if even Sarah isn't getting a little sick of herself.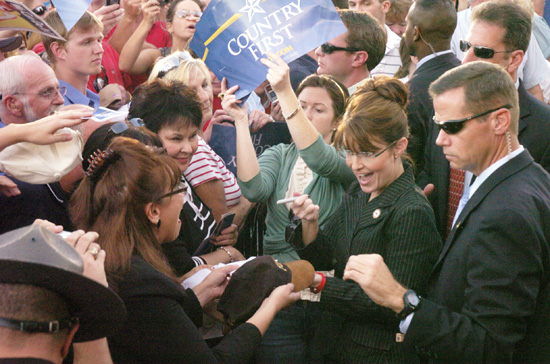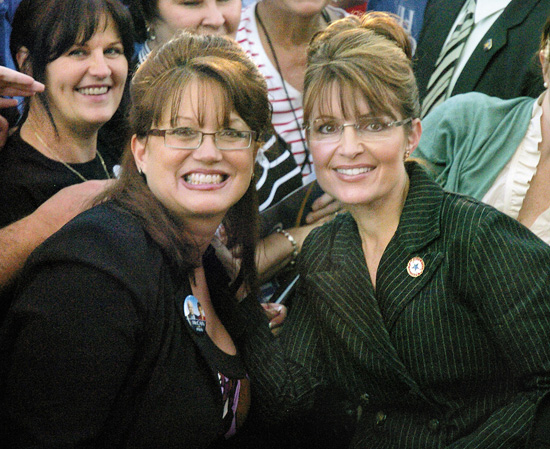 SUBSCRIBE AND FOLLOW
Get top stories and blog posts emailed to me each day. Newsletters may offer personalized content or advertisements.
Learn more