"Wearing a bikini on a magazine cover is my 41st birthday present to myself," country superstar and mother-of-three Faith Hill tells December's Shape, out Nov. 10, about returning to her three-times-a-week Pilates routine recently. When she first took up the exercise regimen, she explains, "I could bend in ways I haven't been able to since I was a teenager." She then adds, "My husband (Tim McGraw) loves it!
"I was always very athletic, playing basketball and softball and running track. But in my 20s and 30s, I'd go through phases with exercise, working out for four weeks before a big tour or video shoot and not doing much afterward. Then I had three kids and turned 40, so I decided to make a lifestyle change."
Shape cover: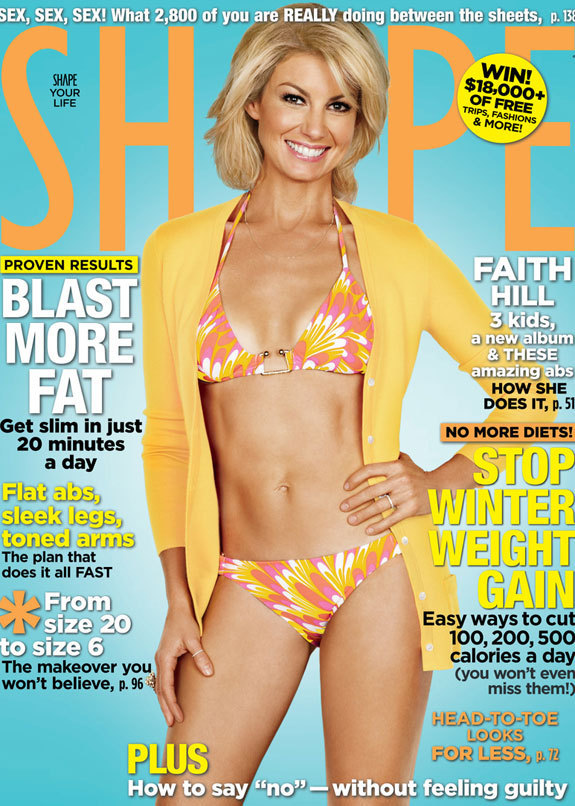 SUBSCRIBE AND FOLLOW
Get top stories and blog posts emailed to me each day. Newsletters may offer personalized content or advertisements.
Learn more