Last weekend NPR did a report on the towns of Obama, Japan and McCain, North Carolina. Of McCain they say "what's left of it is a prison, down the road from the country's largest turkey processing plant (so the prison cafeteria serves some kind of turkey almost every day)."
McCain used to be a full-fledged village with a post office, dairy barn, and ice plant, back when it was home to a Tuberculosis sanatorium. But now the only people who live there are 360 sick and aged men locked up in the North Carolina state prison system, and, like the residents of Obama, Japan, they cannot vote.

"No, ma'am. They are inmates," explains Roman Jacobs, a recently retired corrections officer. He worked in McCain for 32 years and his daughter works there now. So who is Jacobs backing for President?

"Oh, I lean towards McCain," he says. He's a registered Democrat, so I ask him if he's partial to McCain the candidate because he worked in McCain the place for so long. "It has nothing to do with it," he assures me.

Jacobs says he likes John McCain's experience, and his stance on national security. But he also likes McCain's attitude on the campaign trail. It reminds Jacobs of his own approach as a guard at McCain prison.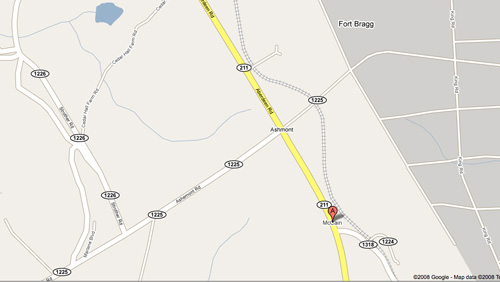 Do you know anything about McCain, North Carolina? If so, please share below.

FOLLOW HUFFPOST