The new First Family has been issued code names by the Secret Service. Barack Obama's is "Renegade," Michelle Obama's is "Renaissance," Malia Obama's is "Radiance," and Sasha Obama's is "Rosebud." Joe and Jill Biden also received code names, though it's tough to top "Renegade" and "Renaissance." Joe Biden's is "Celtic," and Jill Biden's is "Capri." Check out the screenshots from MSNBC below.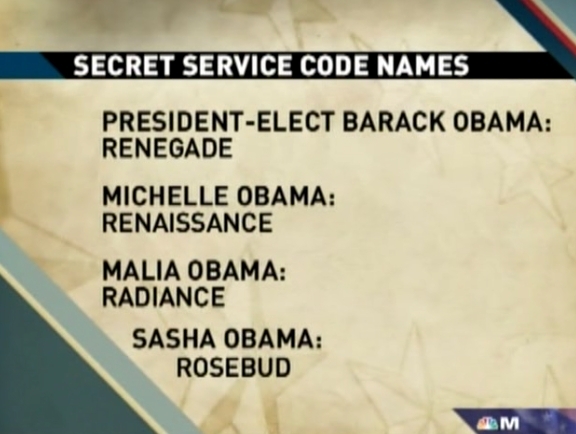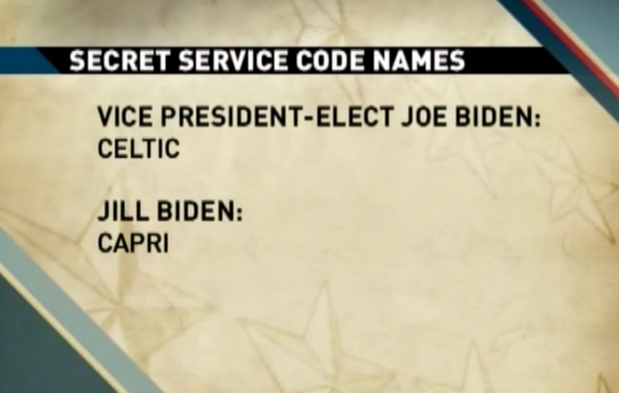 SUBSCRIBE AND FOLLOW
Get top stories and blog posts emailed to me each day. Newsletters may offer personalized content or advertisements.
Learn more