Blagojevich Back In Black Clothes After Arrest (PHOTOS)
If Illinois Governor Rod Blagojevich wants to prove he's innocent, he might consider dressing like it. On Monday, one day before his arrest, the governor wore an all-black ensemble to a press conference where he asked state agencies to suspend business with Bank of America.
On Tuesday, after Blagojevich was arrested on federal corruption charges and released on bail, his attorney Sheldon Sorosky told reporters, "He's sad, surprised and innocent."
But on Wednesday, Blagojevich was back at work and back to wearing the color often associated with crooks...from head-to-toe.
**Read the Blagojevich Big News page**
**See a slideshow of the best-dressed Republican criminals**
MONDAY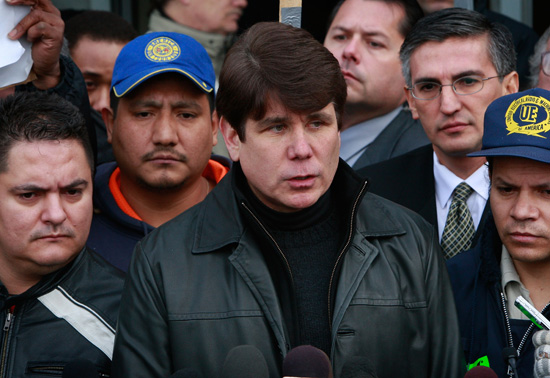 Blagojevich wears a black turtleneck, black zip-up sweater, and black leather jacket.




WEDNESDAY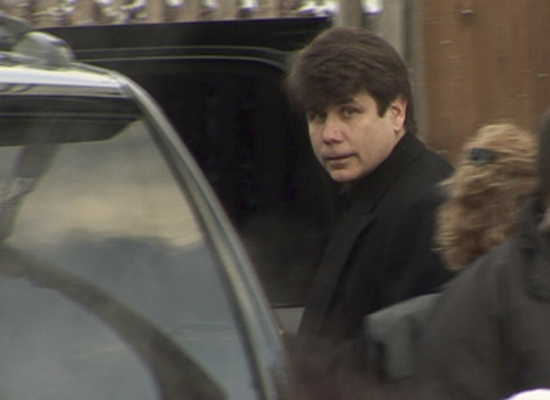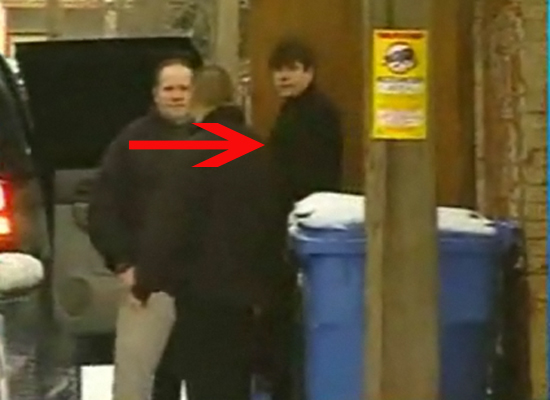 Blagojevich wears a black shirt, black pants, black shoes, black overcoat, and carries a black briefcase.