Anderson Cooper's Yearbook Page (PHOTOS)
DListed's Michael K has posted an early Christmas present: photos of Anderson Cooper's yearbook page. Anderson Hays Cooper, who graduated from the tony Dalton School in New York in 1984 before heading off to Yale, listed his senior quote as, "Mary had a little lamb, the doctor fainted." See photos below.
Cooper recently told the New York Post's Cindy Adams, about his time at Dalton: "I'm not Jewish, but my friends when I was going to Dalton were, so as a kid I always seem to remember the one big happy day I wanted mostly to celebrate was a bar mitzvah."
PHOTOS (via DListed):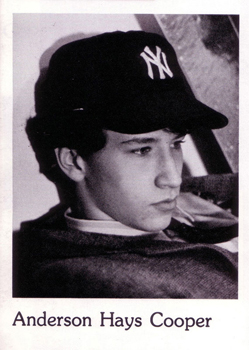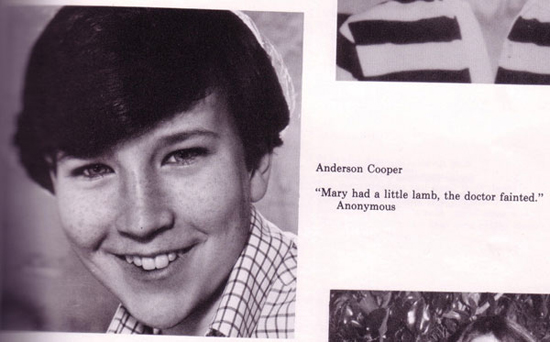 For more Anderson, check out our new Anderson Cooper BigNews page.