DListed's Michael K has posted an early Christmas present: photos of Anderson Cooper's yearbook page. Anderson Hays Cooper, who graduated from the tony Dalton School in New York in 1984 before heading off to Yale, listed his senior quote as, "Mary had a little lamb, the doctor fainted." See photos below.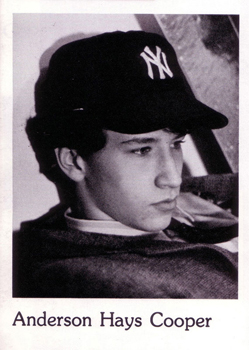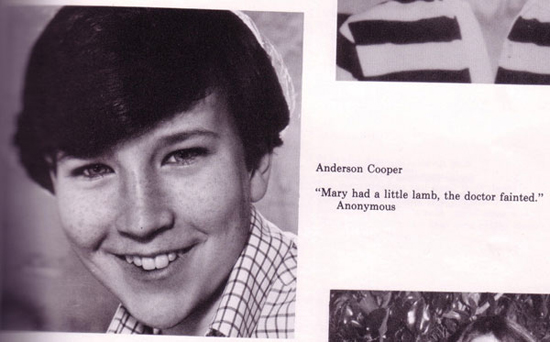 SUBSCRIBE AND FOLLOW
Get top stories and blog posts emailed to me each day. Newsletters may offer personalized content or advertisements.
Learn more