Chanel designer Karl Lagerfeld dismissed "childish" criticism of the fur industry, calling animals "beasts" he has trouble eating meat.
From The Telegraph:
Hunters in the north "make a living having learnt nothing else than hunting", he said, "killing those beasts who would kill us if they could."

Animals should be killed "nicely" if at all possible, said Lagerfeld, who admitted to being queasy about eating meat.

"I can hardly eat meat because it has to look like something what it was not when it was alive," he said.
Lagerfeld went on to roll his eyes at concerns over eating disorders in the fashion industry.
"In France there are, I think, less than one per cent of people who are too skinny.

"There are nearly 30 per cent of young people who are too fat. So let's take care of the zillions of the too fat before we talk about the percentage that's left."
Lagerfeld struggled with his weight before slimming down in 2001.
After a Chanel fashion show in May, 2000: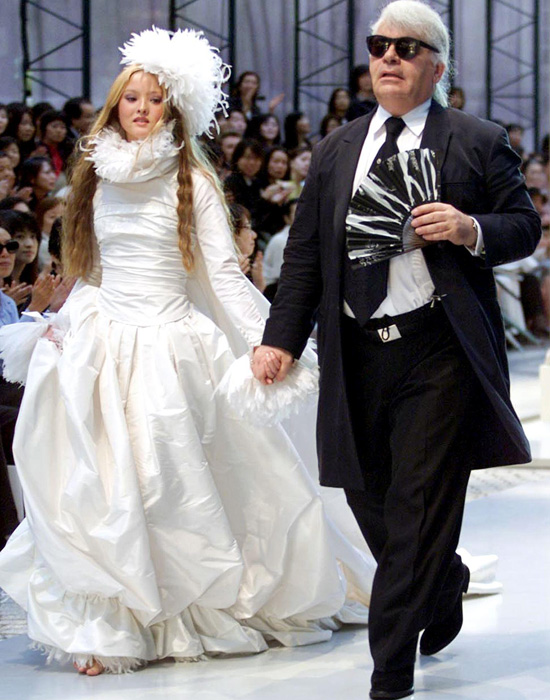 SUBSCRIBE TO & FOLLOW LIFESTYLE
We're basically your best friend… with better taste. Learn more