LeBron is back on a Condé cover.
After the controversial April 2008 Vogue cover, which featured the Cleveland Cavaliers star with (now-engaged) Gisele Bundchen in a King Kong like pose, LeBron James appears on the February 2009 GQ cover.
"LONG LIVE THE KING!" the cover-line shouts, "LeBron James is only 24 and just getting started."
The cover article, written by Joel Lovell and photographed by Nathaniel Goldberg, tells the tale of six GQ staffers who challenged LeBron to a game of basketball.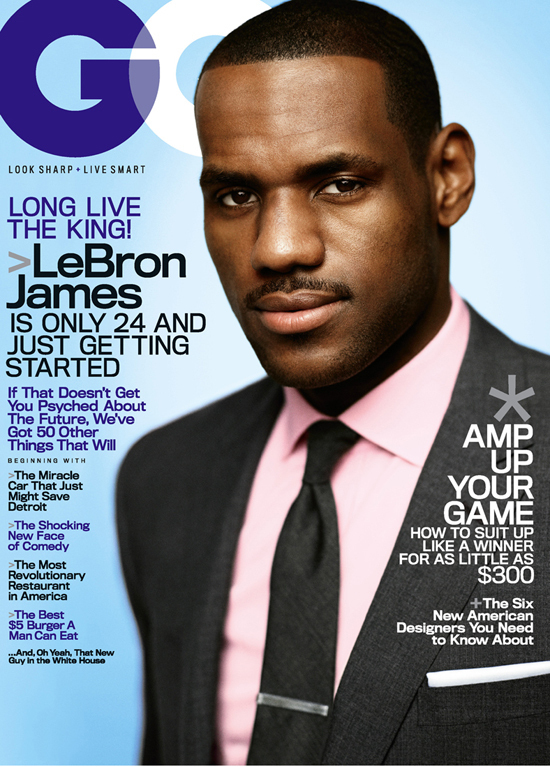 SUBSCRIBE AND FOLLOW
Get top stories and blog posts emailed to me each day. Newsletters may offer personalized content or advertisements.
Learn more