We asked these four people two very important questions.
1. What are you wearing?
2. What fashion advice can you first-timers? Here's what they had to say.
What are you wearing to the inauguration? Or what are you wearing to watch on TV? And what advice can you give?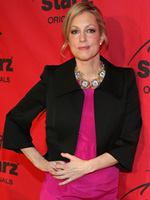 Ali Wentworth, comedian, panelist on Oprah's "Fridays Live," wife of George Stephanopoulos
I am wearing a black Thomas Browne suit with Jimmy Choo black suede boots during the day. In the evening, a fuchsia Dries Van Noten dress with black fish net stockings and black Givenchy stiletto ankle boots. If I put this all on and feel it's not formal enough- black, cashmere long-sleeved Nina Ricci gown.
I will not be wearing any stunning Derek Lam or Prada coat-- no, a to-the-floor down coat that looks like a sleeping bag. It's going to be so cold, nobody cares what you look like walking from the car- so I say be as warm as possible and when you're inside then let the fashion shine!
My advice- wear your warmest (and probably ugliest) coat and heels that you're able to walk great distances in. And during the day, no fancy bling- diamond studs have a way of swimming off in the sea of people on the Washington Mall.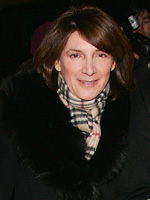 Bonnie Fuller, Bonnie Fuller Media
Unfortunately I'm not able to attend the inauguration due to other commitments, but for day the challenge is dressing to stay warm and comfortable, while still looking "seriously" chic... I'd say your best bet is a fitted coat in either navy or black or, even better, a standout color -- red, pink or turquoise -- black flared trousers and black walking boots. And don't forget warm gloves, a scarf and even ear muffs. And layer up underneath.
For evening, I'd say evening pants and cocktail length dresses trump gowns. To me, only the First Lady can carry off fully formal. And in these sober economic times, less- over dressed is best.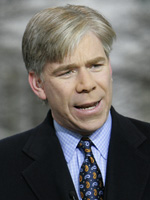 David Gregory, host of "Meet The Press"
I'm from L.A. so I have no idea how to prepare for this weather, but I do know you can put those small hand warmers in the toes of your shoes. I'm just hoping it doesn't sleet.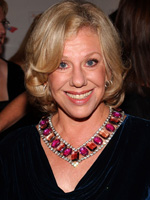 Erica Jong, writer
I have a ticket to the inauguration, but no hotel room nor train or plane tickets, so I will be watching from the comfort of my bedroom on an ancient TV set.
If this were another epoch, I would say "get naked for peace!" But since we live in a reactionary time, let me suggest a simple Jil Sander suit with a long cashmere jacket and simple tailored pants. The jacket might be in a wonderful color like Mandarin orange, the pants in grey cashmere. The shoes would be Roger Vivier 2.5 inch heels with an elegant silver buckle in a dark gray suede, and the bag might be a small patent leather Roger Vivier clutch with a silver buckle. Choose a contrasting color like dark plumb patent leather. You can never go wrong in this sort of outfit. Over the suit wear a gray cashmere cape -- and no fur because it speaks indifference to the plight of animals. The main objective should be to stay warm and be able to walk on icy streets and meet anyone, Democrat or Republican.
FOLLOW HUFFPOST