Jill Biden opened the vice president's home, the U.S. Naval Observatory, to elementary school children from across the D.C. area on Wednesday.
The open house emphasized family, with Jill Biden encouraging the students to talk to her stepchildren, Beau and Hunter Biden, and her granddaughter, Finnegan Biden.

Beau Biden, Delaware's attorney general who is on leave from deployment in Iraq as a member of the Delaware National Guard, accompanied his father's sister, Valerie Biden-Owens and her husband, Jack Owens, on a tour through the house.

Hunter Biden and his daughter, Finnegan, stood by the front door, greeting students as they walked into the house.

"Pretty neat house, huh?" he asked one group of children. His answer came in the form of a group of nodding heads.

....Chatting with one teacher, Biden said the 10 inaugural balls she visited the night before had put a strain on her feet, but standing in high heels Wednesday morning wasn't giving her any problems.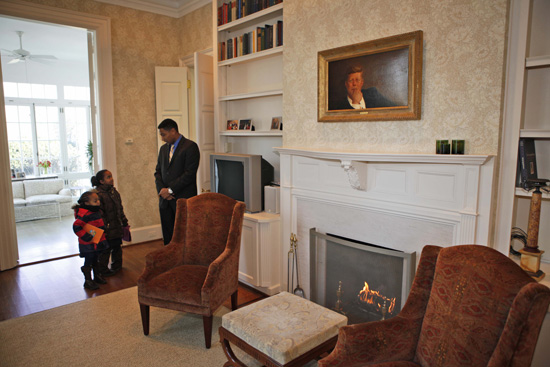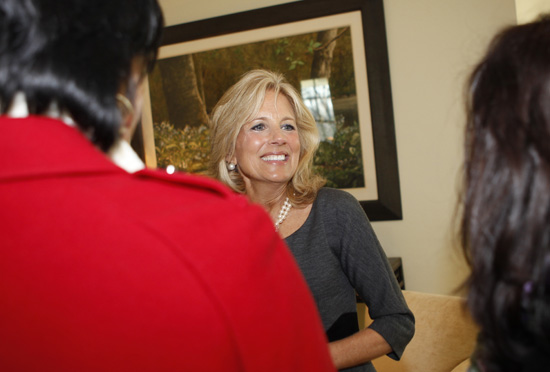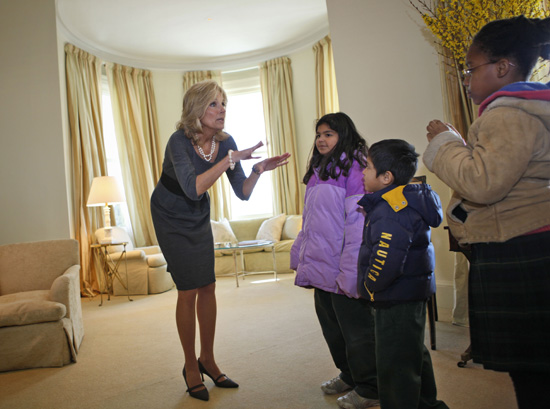 SUBSCRIBE AND FOLLOW
Get top stories and blog posts emailed to me each day. Newsletters may offer personalized content or advertisements.
Learn more