Katie Couric appeared on "Live! with Regis and Kelly" this morning to promote her Grammys special, which airs tonight on CBS.
Before discussing the special, Katie talked about the negative press surrounding her first few months as anchor of the CBS Evening News.
"I had a baptism by fire," she said. "I think I've settled into the job, I'm really proud of the quality of work that everybody at CBS News does. I think we did a really good job covering the campaign.
"Of course, nobody really likes to be trashed constantly, like on an hourly basis," she said. "But I always try to be sanguine about it, and think it says more about the person who's writing it than it does often about the subject, about their own issues. That makes me feel better!"
Regis also discussed his crush on Katie and the "fan letter" he wrote her, and then showed off some "randy" photos of him and Katie at one of her birthday parties years ago.
Couric's Grammys special, which features her bowling with Lil' Wayne and golfing with Justin Timberlake, airs tonight at 9PM on CBS.
<2--277--hh>2--277--hh>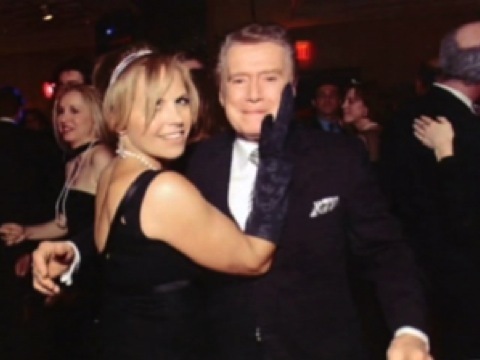 SUBSCRIBE AND FOLLOW
Get top stories and blog posts emailed to me each day. Newsletters may offer personalized content or advertisements.
Learn more