German Chancellor Angela Merkel attended the 2009 International Toy Fair yesterday to kick-off the five day event. The Nuremberg-based gathering boasts 2,700 exhibitors from 60 countries, including a toy called the 'Eco-Power Station' pictured here.
Check out all of yesterday's captions here.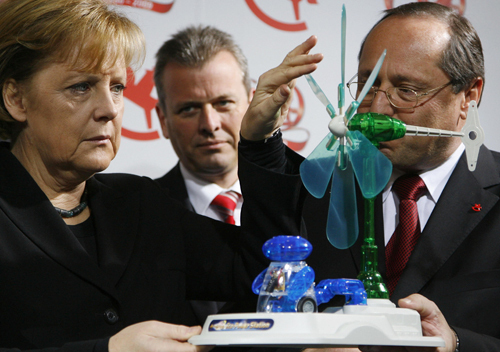 "Desperate Housewives" by AEF1
SUBSCRIBE AND FOLLOW
Get top stories and blog posts emailed to me each day. Newsletters may offer personalized content or advertisements.
Learn more