Fresh from a weekend trip to Camp David with her family, First Lady Michelle Obama addressed the Interior Department on Monday afternoon. As she spoke, a mysterious black and white object sat on her lapel. At first it looked like one of her signature brooches, but, then, upon closer inspection, it revealed itself to be a corsage. As in the kind of floral accessory that Sarah Palin is so fond of wearing.
Behold: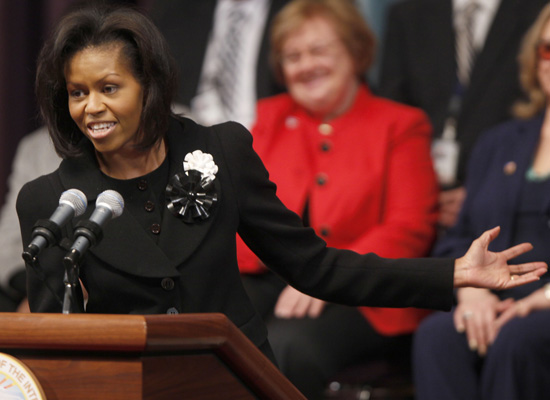 Obama's corsage was of the plastic variety, but, in our opinion, it was closer to a corsage than a brooch.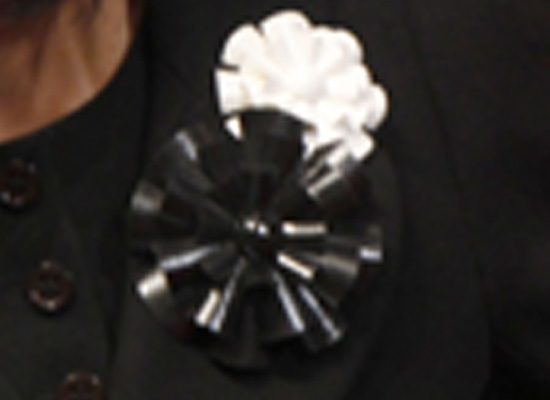 If there's a symbolism to this piece of jewelry that we're overlooking, please tell us below in comments.
But the event was not without its fashion dos. For example, the First Lady was presented with a beautiful handmade shawl from Director of Public Affairs for the Bureau of Indian Affairs Nedra Darling.
Check it out: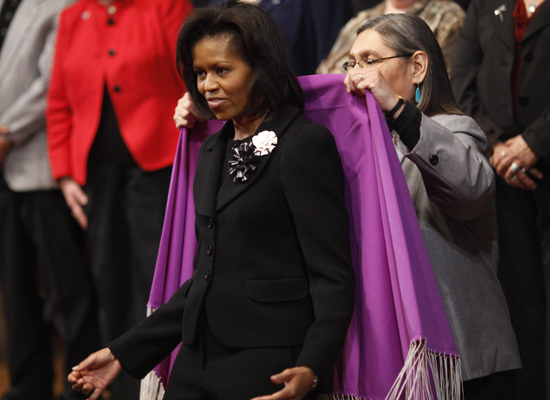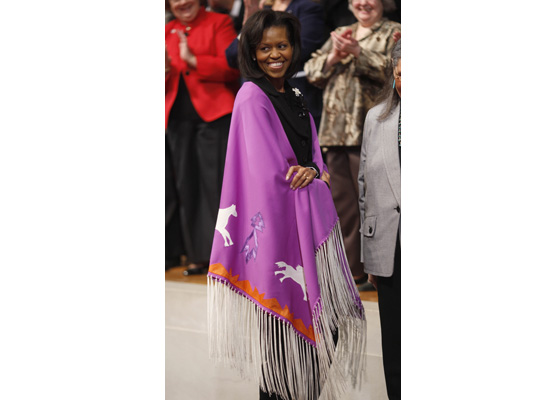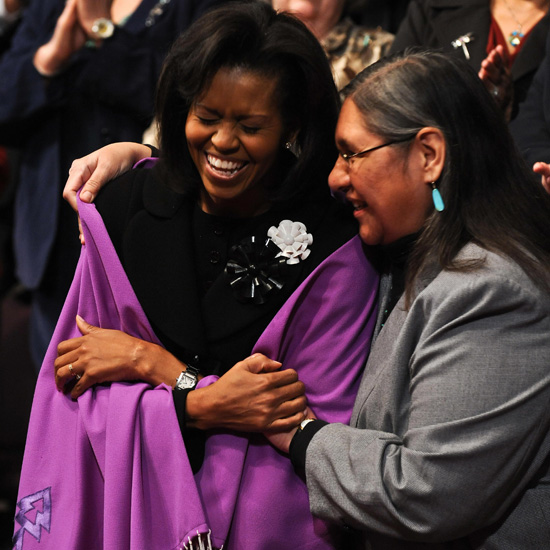 FOLLOW HUFFPOST