Is Robert Gibbs Pretty In Pink? (VIDEO, POLL)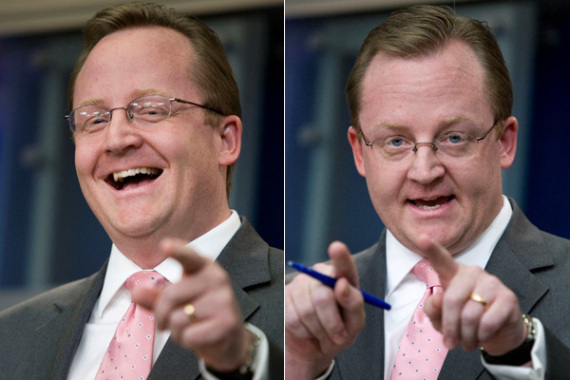 Politico has also taken note of Robert Gibbs' flair for fashion (see our slideshow tribute to his ties), and recently asked the press secretary the most important question to date: Do you look pretty in pink?
Reporter: "Mr. Gibbs, what is up with your pastel ties? You seem to be a huge fan of the pink and the green and the blue."
Gibbs: "Somebody told me they look good, and I need all the help I can get."
Reporter: "Do you think you look pretty in pink?"
Gibbs: "I'll let everyone else answer that."
Watch the exchange and answer that below.
WATCH: