Caption Contest! Caption This Photo, Vote For Yesterday's Best, See Tuesday's Winner
Original caption: Pope Benedict XVI reacts as he loses his skullcap, blown off by a gust of wind, during the weekly general audience in St. Peter's Square at the Vatican.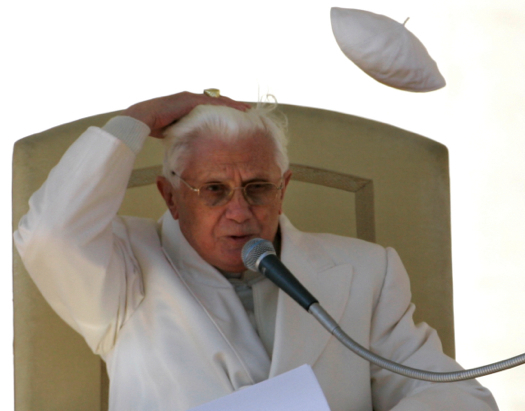 YESTERDAY'S FAVORITES:
TUESDAY'S WINNER:
Paris: What does IDK mean?
Nicky: I don't know
Paris: OMG, nobody does!!!
By LAwordgirl.