Two Sudanese aid workers working for the French aid agency Aide Médicale Internationale were shot and killed in Darfur this week, Al Jazeera English reports.
The workers from "Aide Médicale Internationale" were attacked by a gang of armed men on horses and camels as they were returning from a field visit, the UN said on Monday.

The killings came as fears are growing of attacks on foreign aid groups in the region.
This past year has seen a sharp increase in attacks on foreign aid workers in Afghanistan as well, according to IRIN Humanitarian News and Analysis.
Over the past year, aid workers have increasingly been attacked and harassed in Afghanistan, particularly in the volatile southern provinces. Dozens of people involved in relief work were kidnapped and/or killed in 2008 and large consignments of aid items were pillaged by insurgents and criminal groups, according to the UN.

Consequently, humanitarian space has diminished considerably, aid workers say.
Patronus Analytical, a blog dedicated to NGO security, reported on an aid worker getting caught up in a highway robbery in Guatemala on Feb. 22 and another aid worker attacked by a gunmen in Somalia on Feb. 19.
Here is a map pinpointing the locations of aid worker fatalities in 2009 with information about each incident. Also, find here a page of charts and graphs that show the total number of aid worker deaths, how they died and the nature of the incident.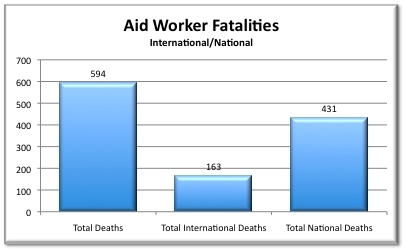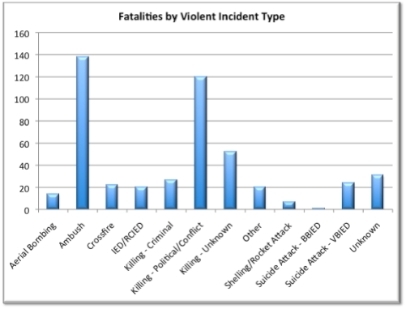 FOLLOW HUFFPOST