It's day two of the Yves Saint Laurent auction and the financial crisis doesn't appear to be keeping people from spending tens of millions of dollars for pieces of the collection.
A collector shelled out $28,341,909 for a chair today. Yes, a chair. The estimate for the piece was between $2,587,711 - $3,881,567, about $25 million below what someone actually paid.
On Monday night the auction set sales records for Brancusi, Mondrian and Matisse works. See the price list here for more shocking evidence of who's playing the fiddle while Rome burns. A photo of the chair and its description from the Christie's website is below: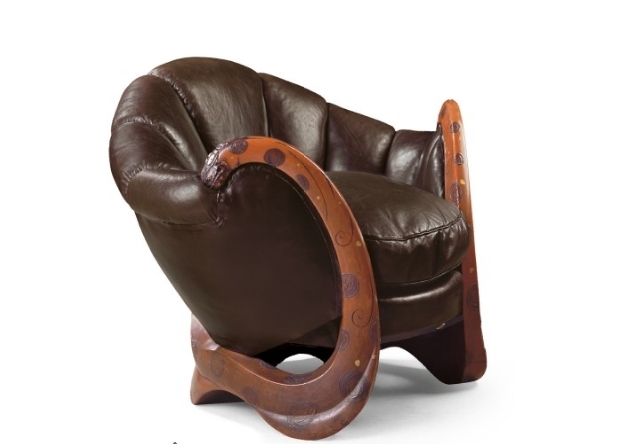 THE 'DRAGONS' ARMCHAIR, CIRCA 1917-1919
In the form of unfurling petals, upholstered in brown leather, the frame in sculpted wood, lacquered brownish orange and silver and modelled as the serpentine, intertwined bodies of two dragons, their eyes in black lacquer on a white ground, their bodies decorated in low relief with stylised clouds.

The unique and remarkable 'Dragons' armchair was acquired from Miss Gray by Suzanne Talbot, the first patron to provide her with an opportunity to create a complete environment. The exotic, symbolist character of the piece situates it conceptually within the first phase of Miss Gray's creative cycle. It aligns with the figurative panels and screens that can be traced to her first public exhibit in 1913 and the first published feature on her, in British Vogue, of 1917; it has an altogether different spirit from that evidenced in reductionist features such as the 'brick' wall panelling and screens that gave the Suzanne Talbot apartment so radically modern a character. The armchair distils all that was so personal and so magical in the first, intimately expressive phase of Miss Gray's career -- surprising, imaginative, subtly sculpted and crafted, it is a masterpiece of invention and execution.

The dragon has a history in Chinese iconography as a symbol of strength and goodness, with the power to protect and to guard. The dragon is often illustrated toying with a pearl (zhu) which in turn is a symbol of strength associated with the moon and with thunder; this ovoid jewel can represent omnipotence or the light of the moon. The entire sculptural form of the present armchair could be interpreted as representing a pearl within its shell, encircled by the dragons. The stylised clouds on the bodies of the dragons call to mind the clouds, often accompanied with flame motifs, that are a regular feature of traditional Chinese imagery
SUBSCRIBE AND FOLLOW
Get top stories and blog posts emailed to me each day. Newsletters may offer personalized content or advertisements.
Learn more