Rocky Mountain News Says Goodbye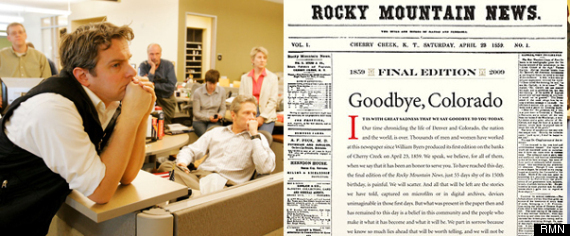 Rocky Mountain News:
It is with great sadness that we say goodbye to you today. Our time chronicling the life of Denver and Colorado, the nation and the world, is over. Thousands of men and women have worked at this newspaper since William Byers produced its first edition on the banks of Cherry Creek on April 23, 1859. We speak, we believe, for all of them, when we say that it has been an honor to serve you. To have reached this day, the final edition of the Rocky Mountain News, just 55 days shy of its 150th birthday is painful.
Read the whole story: Rocky Mountain News