Reese Witherspoon is ELLE's April cover girl, and inside she breaks with tradition by speaking about her divorce from Ryan Phillippe, boyfriend Jake Gyllenhaal and being a young mom.

On her divorce: "Very humiliating and very isolating...But, by the way, if it's not painful, maybe it wasn't the right decision to marry to begin with. Those are the appropriate emotions. When people get in your face and say, 'This will pass,' you think, Are they crazy? I'm never gonna feel any better than I feel right this minute and nothing's ever gonna make sense again. And I still have moments where I'm like, Nothings ever gonna make sense again."
On boyfriend Jake Gyllenhaal: "He's fabulous. He really is a fantastic guy."

On being a young mother: "When I first had Ava, I couldn't afford [help]. And it was so hard. I was out in Los Angeles, living [away from my family]. I really didn't have any friends. And I had a baby. No one else who was 22 had a baby. I couldn't go out."
On not being diet obsessed: "I'm made of cookies after the holidays. Everything inside me is made of sugar and flour and a little red wine-a lot of red wine."
More interview snippets here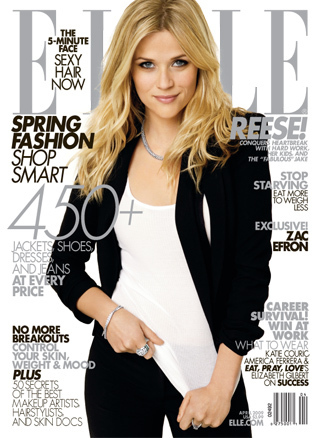 SUBSCRIBE AND FOLLOW
Get top stories and blog posts emailed to me each day. Newsletters may offer personalized content or advertisements.
Learn more