We're just going to share new photos of Reggie Love, personal assistant to President Barack Obama and your choice for White House's Hottest, as we come across them.
Here he is in London on Wednesday, as he walks past the President's limo outside Buckingham Palace.
Need more Love? See more Reggie photos here.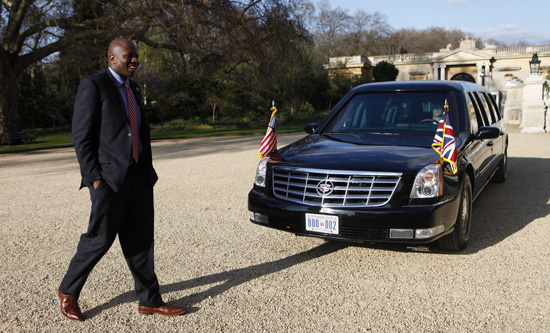 *Follow Huffington Post Style on Twitter and become a fan of Huffington Post Style on Facebook*