The White House has released a new photo of Bo Obama, the Obamas' new puppy, running though the halls with President Obama.
Bo is a six-month-old Portuguese Water dog who arrived at the White House over the weekend.
Here's a larger version of the photo: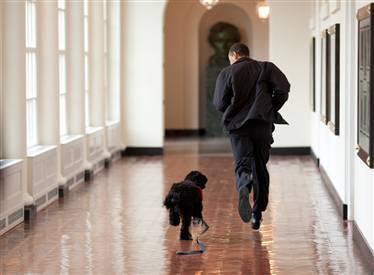 Video from NBC's Today show:
Get HuffPost Politics on Facebook, or follow us on Twitter.
FOLLOW HUFFPOST