The White House has released a new photo of Bo Obama, the Obamas' new puppy, running though the halls with President Obama.
Here's a larger version of the photo: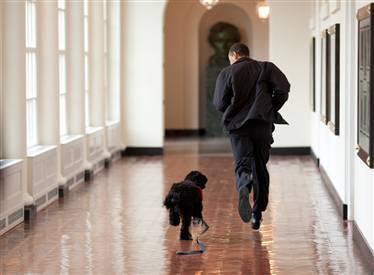 Video from NBC's Today show:
SUBSCRIBE AND FOLLOW
Get top stories and blog posts emailed to me each day. Newsletters may offer personalized content or advertisements.
Learn more