Sherri Shepherd is getting braces!
Finished show... I think I need to stop staying up past midnight. So tired; could barely read the prompter. Going to dentist-getting braces
Got this gap in teeth that I'm HATING! Don't want veneers or caps - might try invisalign or braces behind my teeth-anyone experience either
"I get paid to talk so if it affects my speech I might be better off w/ invisalaign," she followed-up.
An up-close zoom of a Getty Images photo of Sherri when she co-hosted the Daytime Emmys last June reveals (in addition to some lipstick on her teeth) the space between her two front teeth that Sherri tweeted about: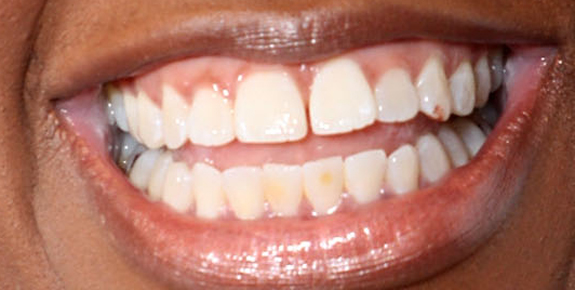 What do you think? Does Sherri need braces? Vote in the poll below:
SUBSCRIBE AND FOLLOW
Get top stories and blog posts emailed to me each day. Newsletters may offer personalized content or advertisements.
Learn more