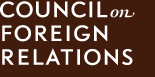 Interviewee: Evan A. Feigenbaum, Senior Fellow for East, Central, and South Asia, Council on Foreign Relations
Interviewer: Bernard Gwertzman, Consulting Editor, CFR.org
As India prepares to go to the polls for its month-long national elections, Evan A. Feigenbaum, former deputy assistant secretary of state for South Asia, says that Indian politics, once dominated by the Congress Party, is now increasingly dominated by small and regional parties. This change is forcing the major parties to form broad coalitions, which in turn makes the formation of national programs more difficult. Feigenbaum says the United States has had good relations with the past two Indian governments, run by opposing coalitions, but the United States must work to make sure relations are not paralyzed by bureaucratic infighting in the Indian parliament.
India this week launches its fifteenth national elections since its independence in 1947. The process will last for nearly a month with the election officials going from one region to the other. More than 700 million people are eligible to vote. Is there an obvious favorite to win the election?
Predicting elections in India is a very dangerous business because you have at least three blocs of parties that are contesting the election that are roughly evenly matched. Two of these blocs are led by the major two national parties--the Congress Party, which leads a coalition bloc called the United Progressive Alliance [UPA]; and the Bharatiya Janata Party [BJP] party, which leads the National Democratic Alliance. Then you have the third bloc, which calls itself the Third Front, which is a mix of other parties.
That's a lot of parties.
Over a period of several elections, regional and small parties have really risen in importance and in influence. As a result, in India we're living in an era of coalition government in which you have very large and sometimes very unwieldy coalitions that make it very difficult to move legislation through parliament.
------
Keep in touch with Huffington Post World on Facebook and Twitter.

SUBSCRIBE TO & FOLLOW WORLD POST