Jill Biden really loves red. She wore it well at the inaugural balls in January, then again on a recent visit to Fort Bragg. And she was at it again during a trip to St. Louis with her husband on Friday, where she wore a red skirt suit. The skirt was full and fell above the knee.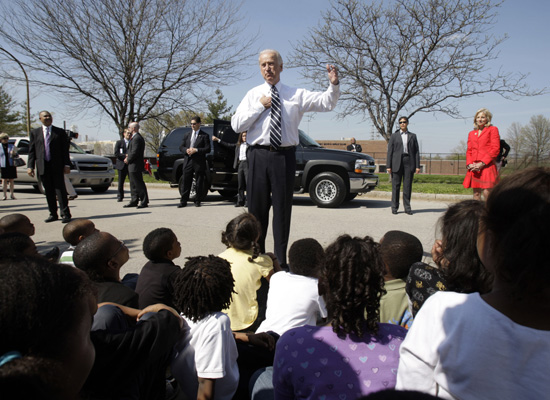 Vice President Biden greets students from the City Academy as his wife Jill Biden looks on, Friday, April 17th.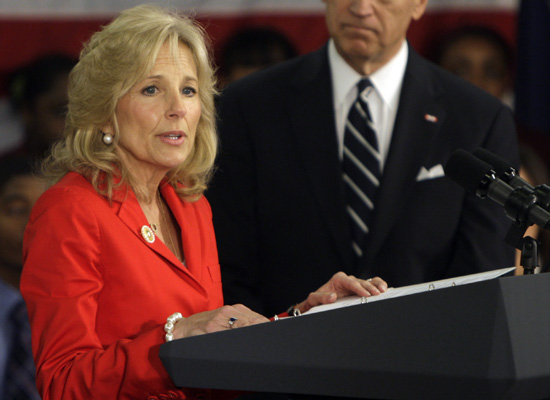 A close-up of Jill.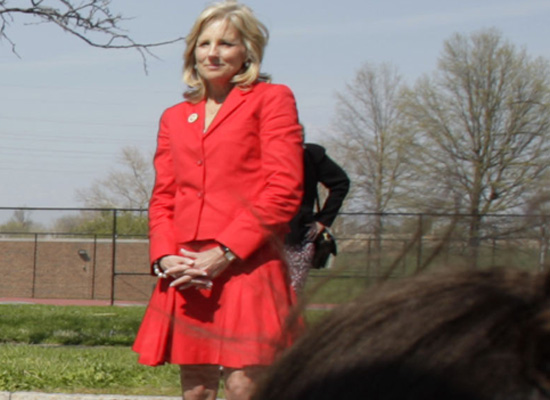 Jill Biden introduces her husband Vice President Joe Biden as he takes part in a discussion about college affordability at the University of Missouri St. Louis in St. Louis on Friday.
SUBSCRIBE AND FOLLOW
Get top stories and blog posts emailed to me each day. Newsletters may offer personalized content or advertisements.
Learn more