The Winnie the Pooh books were always sort of sad: Eeyore was depressed, piglet was a ball of anxiety, Owl wasn't as smart as he thought he was, and Pooh himself was a compulsive over-eater. But now, via the Daily What, we've found the glummest story of them all: Winnie the Flu...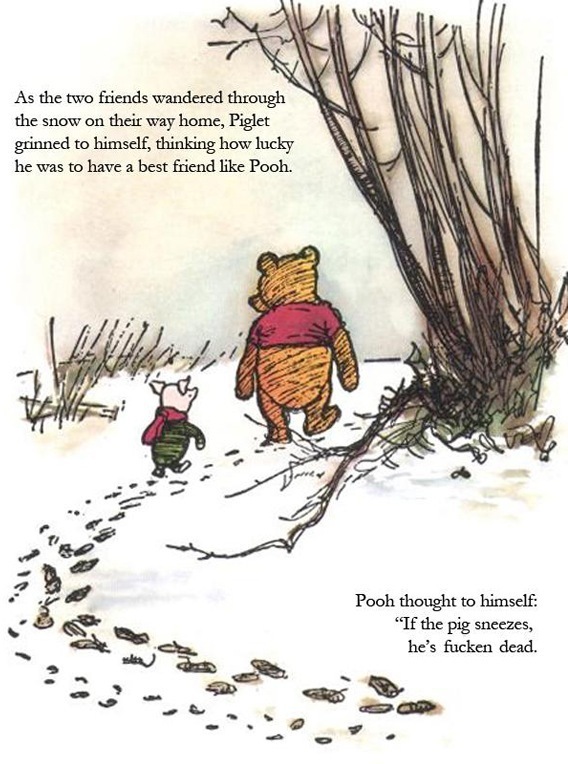 SUBSCRIBE AND FOLLOW
Get top stories and blog posts emailed to me each day. Newsletters may offer personalized content or advertisements.
Learn more