Original Caption: A Russian World War II veteran and a Chinese businessman drink a toast to mark the upcoming Victory Day, in a Chinese restaurant in Vladivostok, Russia's Far Eastern port about 9,300 kilometers (some 5,750 miles) east of Moscow, Wednesday, May 6, 2009.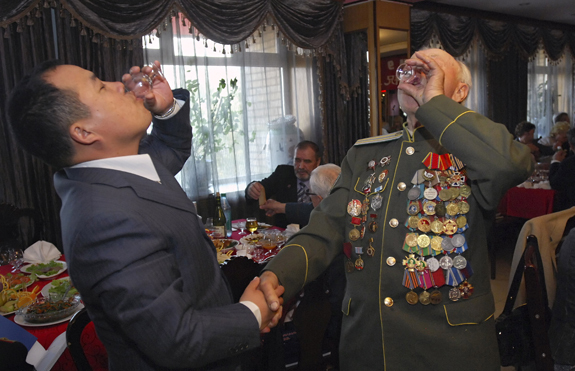 TUESDAY'S FAVORITES:


MONDAY'S WINNER:
"You realize that by making this switch, you are decreasing the average IQ of both parties." By korviev.