Original Caption: President Barack Obama bends over so the son of a White House staff member can pat his head during a family visit to the Oval Office May 8, 2009. The youngster wanted to see if the President's haircut felt like his own.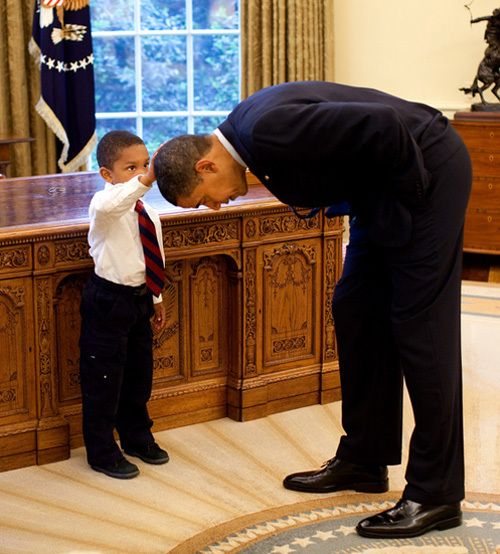 TUESDAY'S FAVORITES:
MONDAY'S WINNER:
Upon waking up in Wembly Stadium after a lost weekend with Nancy Pelosi, Gordon Brown decides he has to give up drinking. By kms34786.